$15,500 - Build brand new 20 x 20 pier by pool area. 
$5,000 - Build brand new stairwell with wooden rails to new 20 x 20 new pier by pool.
$8,325 - Barge lowered into lake to install 6 telephone pole guides to secure both piers - hammered by barge 15 ft into lake floor for support.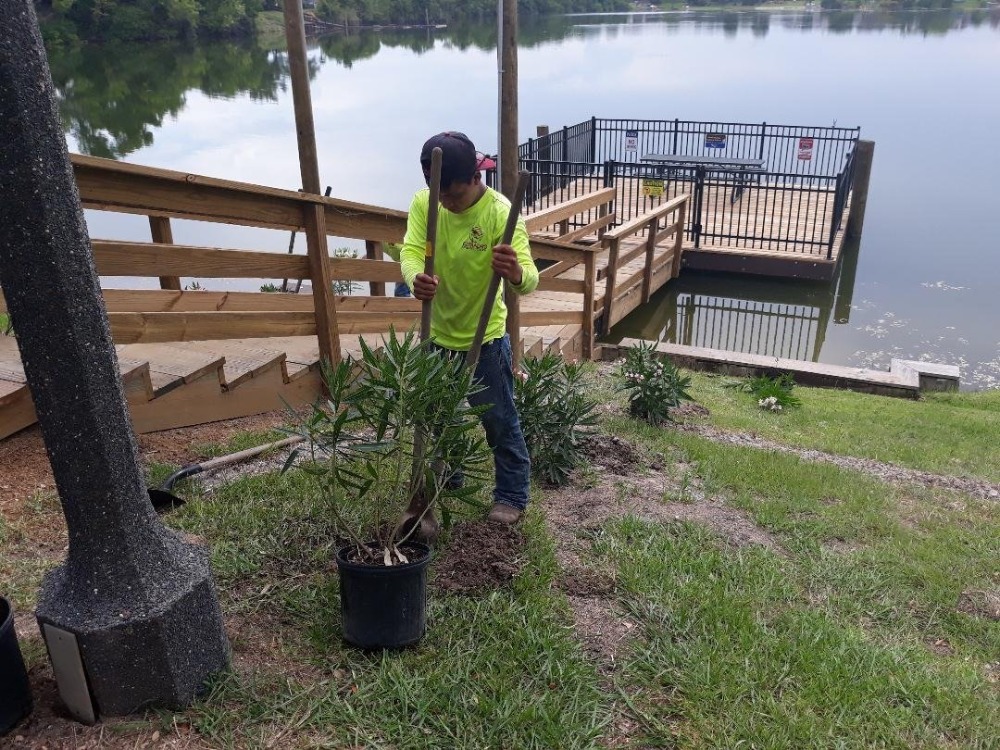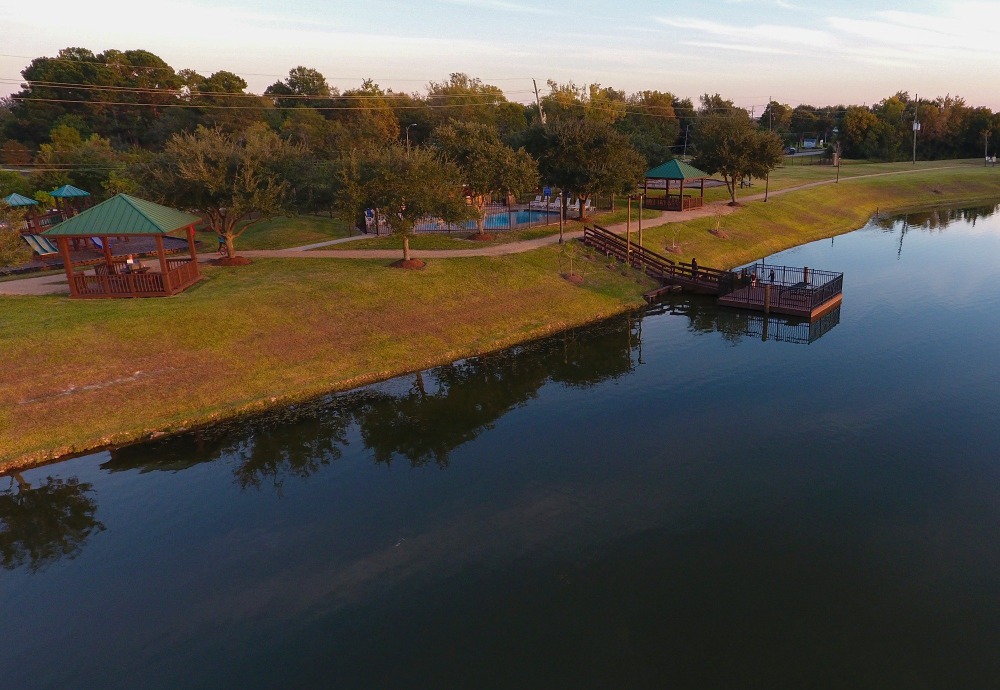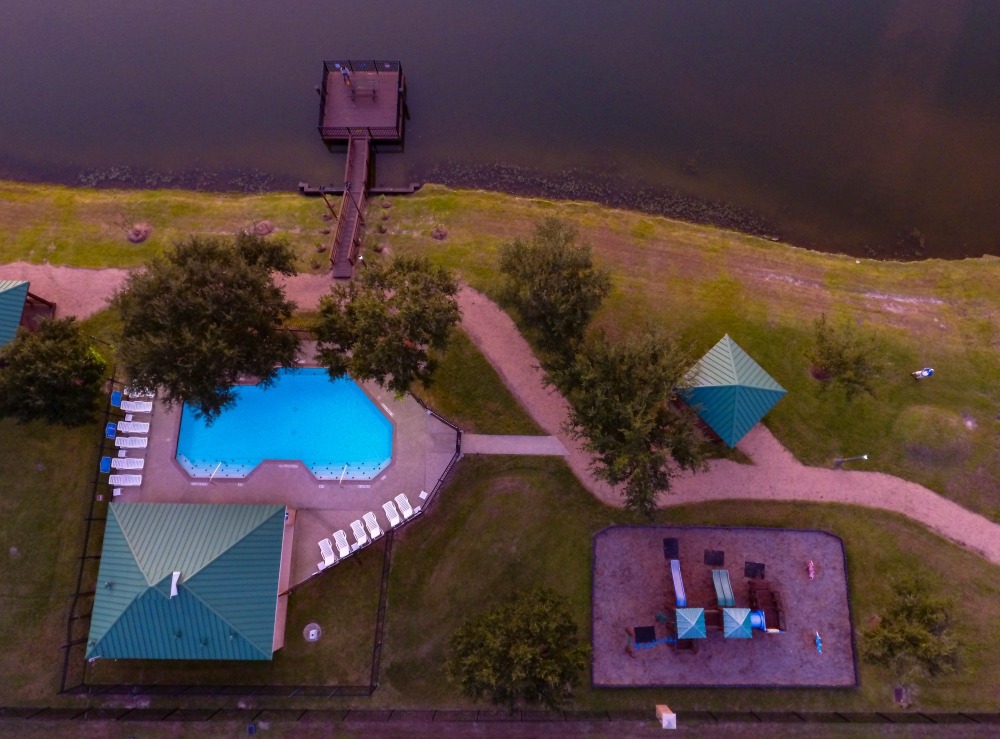 $3,500 - Build brand new stairwell to long pier at back of lake.
$8,118.75 - Relocate old 53 ft long old flat pier - replace rot boards on all sides and add 20 ft ramp and floating mechanism to rise and fall when water rises.
$2,500 - Build 2 new metal box guides to end of right and left side of pier to hold long pier in place at the end of pier.
$2,075 - Build 2 new swing gates to middle of long pier to access finger piers for boat and fishing access to long pier.
$3,945 - Add brand new ramp with wood railing to small pier by pool. + add counter weights to 2 finger piers on long pier that were bowing up. + $370 increase on 2 telephone pole sizes + 6 black pole caps installed & purchased to cap all six telephone poles to prevent rotting. + labor and materials to install and secure 2 picnic tables at the end of long pier. + drawings for engineering. Install torch lighting on 4 telephone posts on long pier.
TOTAL PAID TO JORDAN MARINE = $48,963.75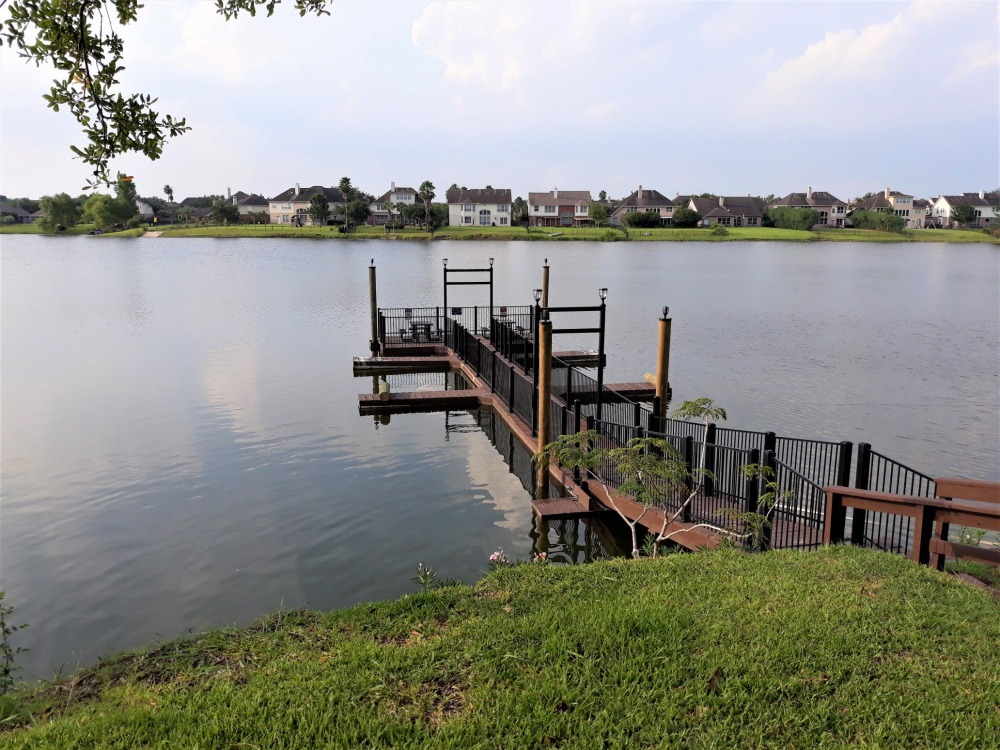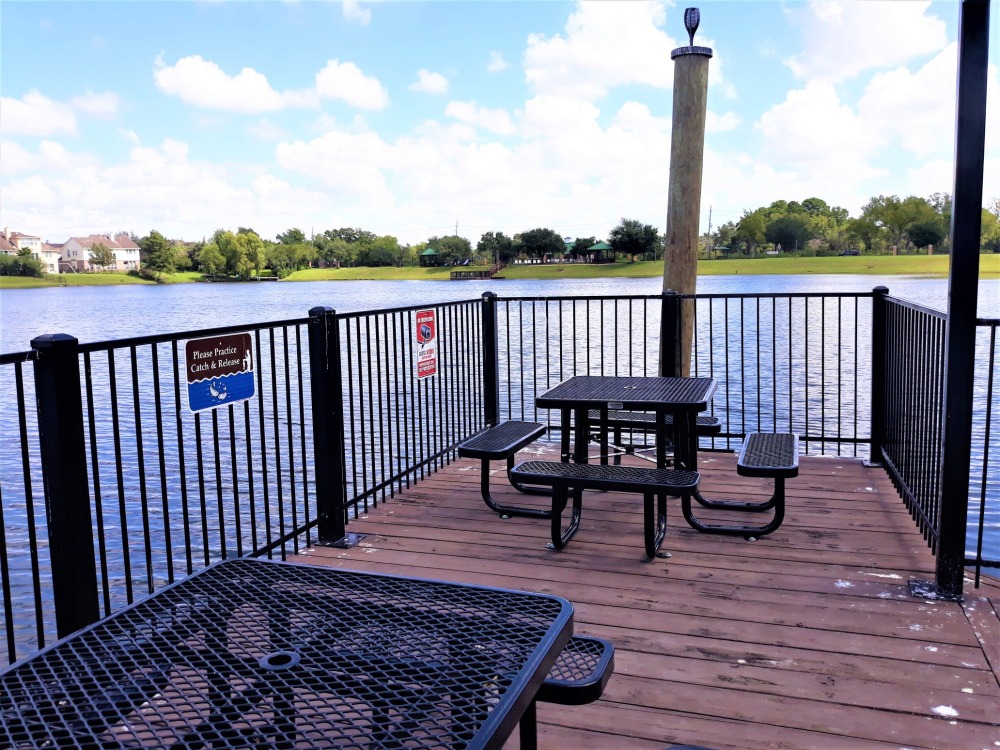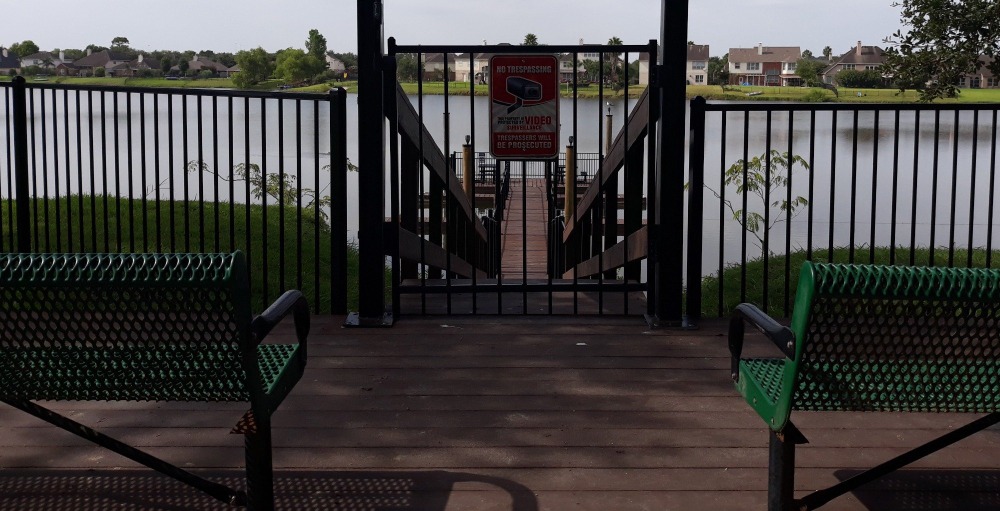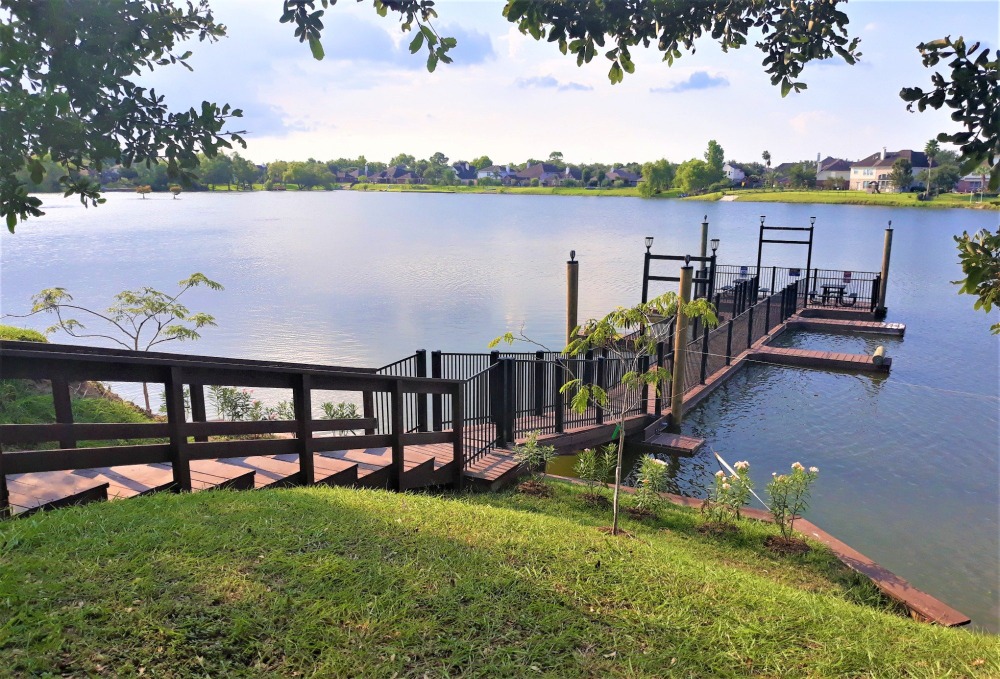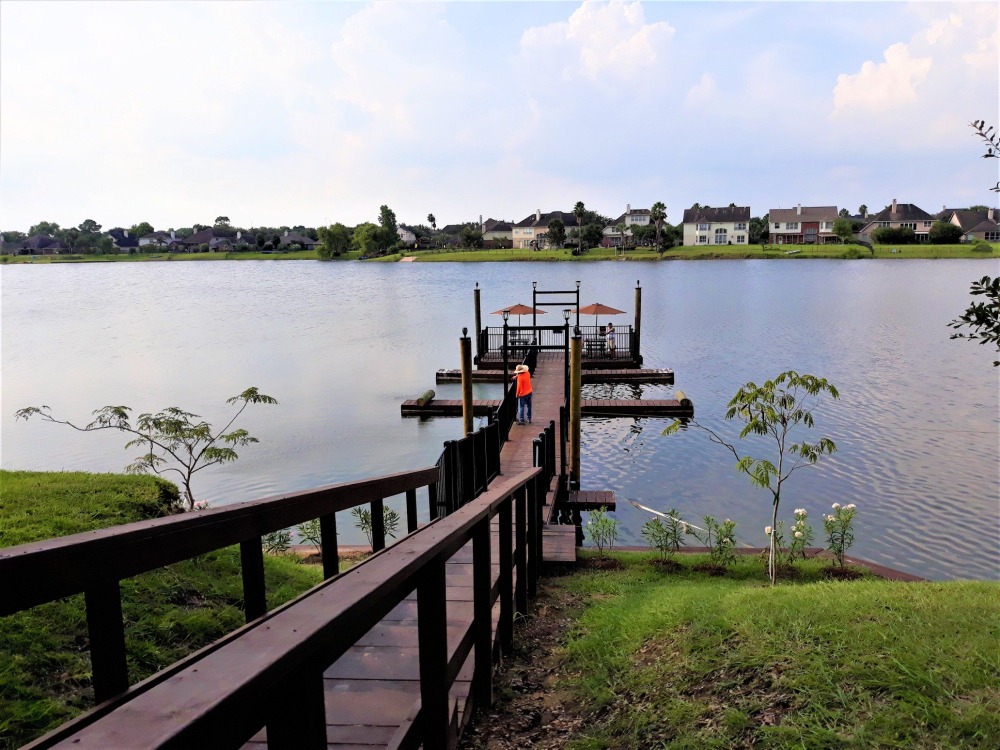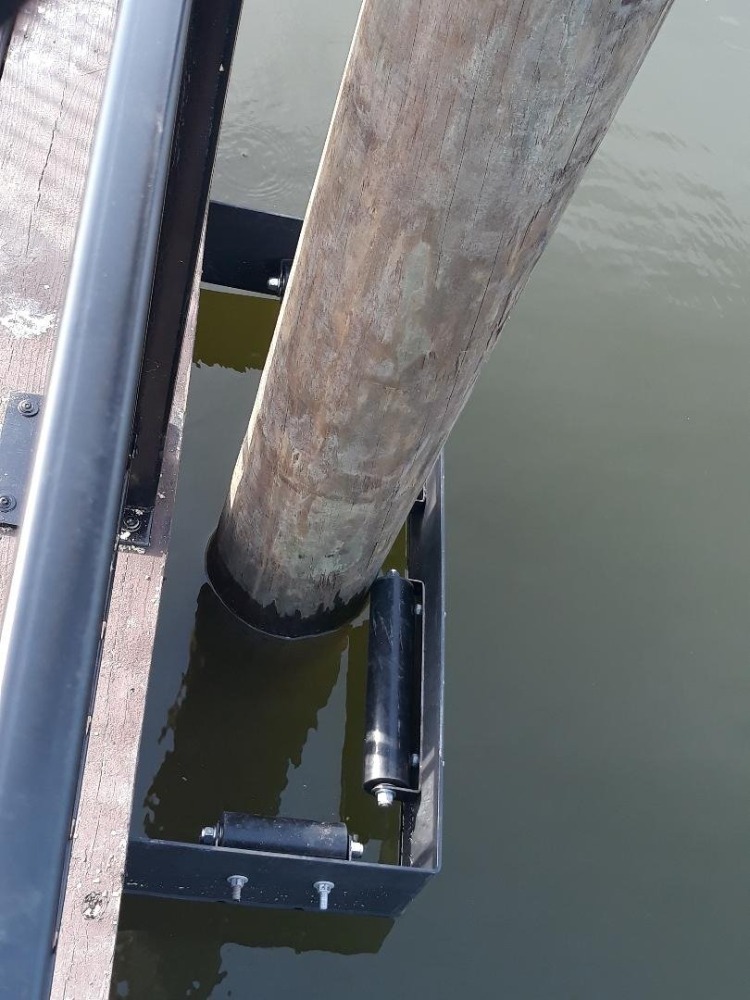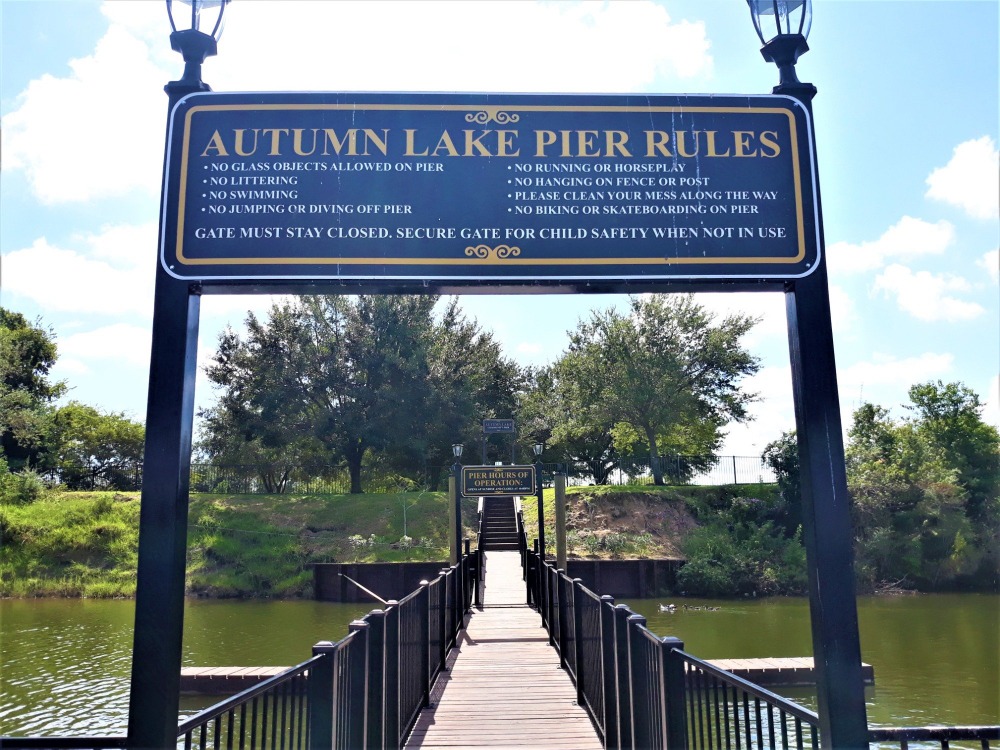 ForSure Fence Builders :
$14,500 - GREEN METAL FENCE AT MILLER RANCH RD RUSTED FALLING WITH BROKEN DBLE GATES - Repair and straighten broken DBL GATE + Repair all broken metal fence posts and rails - dig out and reset leaning fence section connected to dbl gate then re-secure with fresh cement - Cut off all rusted spikes at bottom of fence - Add a security bar at base of fence to keep kids from coming under fence. Paint all areas black.
$14,107 -  Build new 90 ft long fence with DBL gate for vehicle entry at Fair Oaks back park entry to park + Build new security safety fence at the request of inspector with pier gate entry to keep kids or adults from falling where erosion exists as slope falls to lake + Secure steel coated fence posts 220 ft around long pier with 6 10 ft tall 4x4 inch support posts and add Victorian light fixtures purchased by HOA to tops of posts + Install large pier rules signs x 6 on front and back of 4x4 inch cross beams added to each set of 10 ft posts on long pier. + Build 3 custom made 4x4 inch frames out of wood to hold community meeting signs and cement them at all 3 entrances into the ground and stain them brown to match fences. + Install posts for "Please drive slowly we love our children signs" throughout the community and attach signs to poles and cement into ground. Build a cross bar and support between the 2 new fishing light poles by the new 20x20 pier so we can adjust the lights when needed or repair and that area is on a slope. 
TOTAL PAID TO FORSURE FENCE BUILDERS = $28,607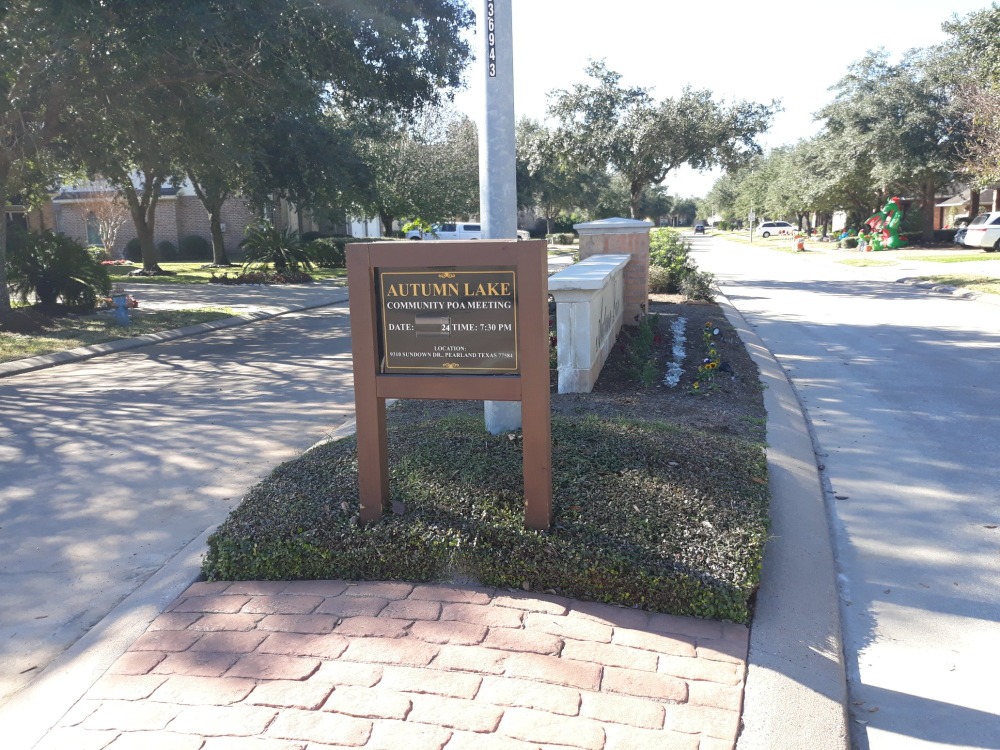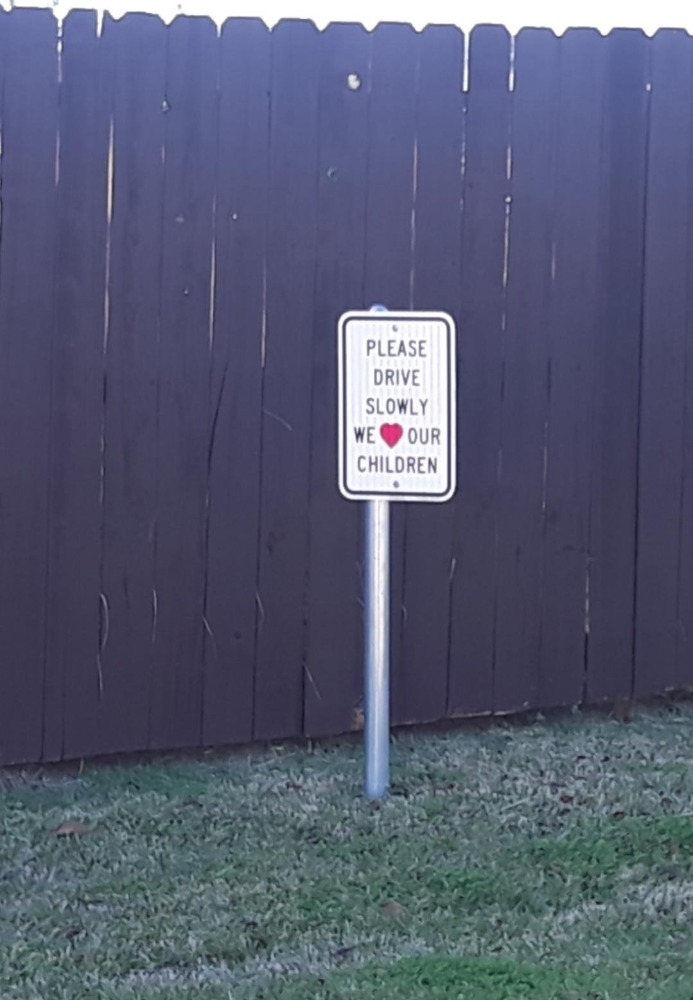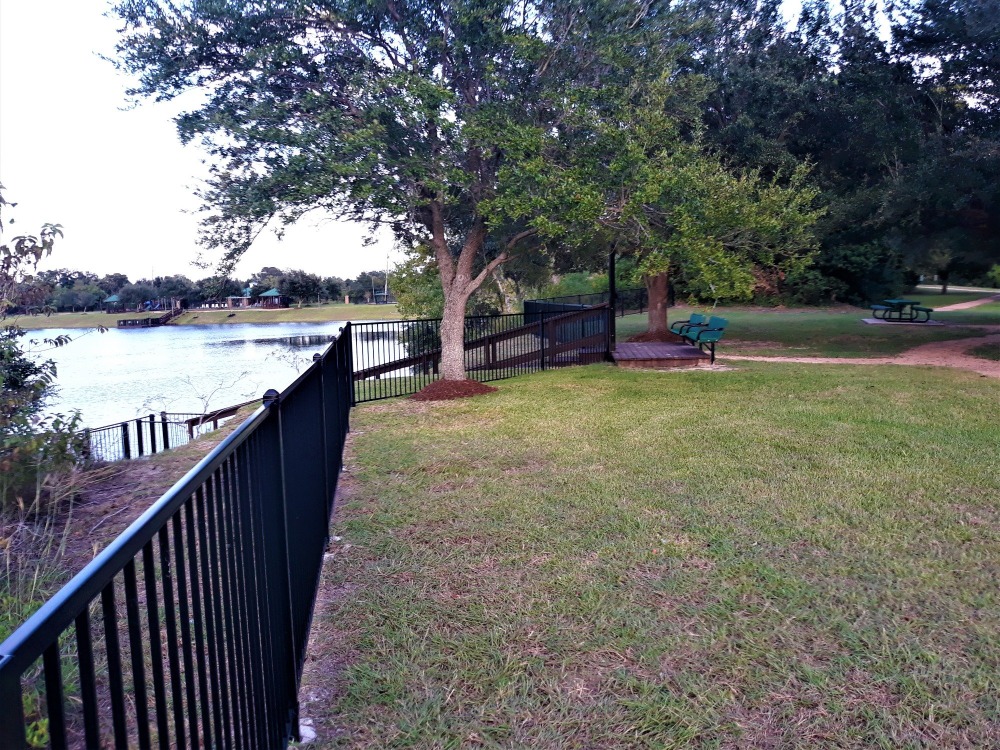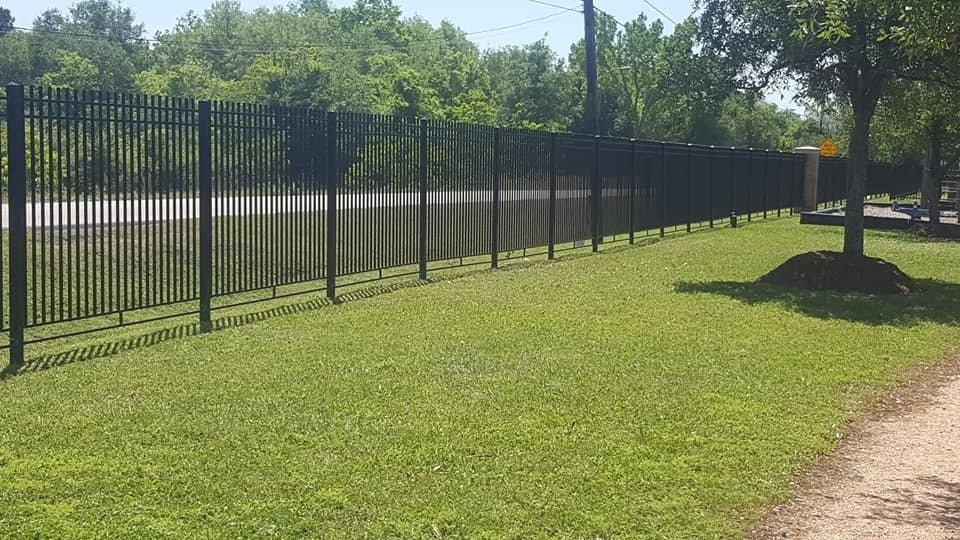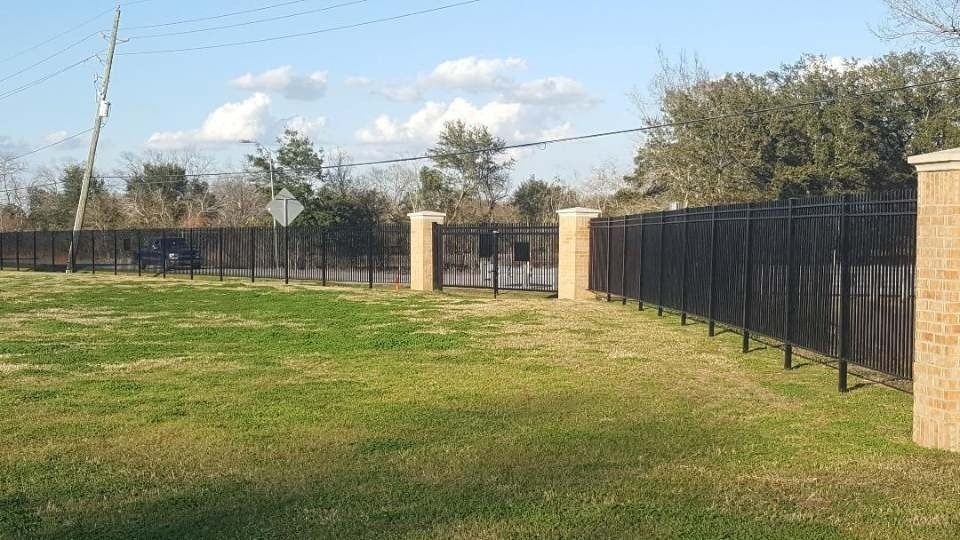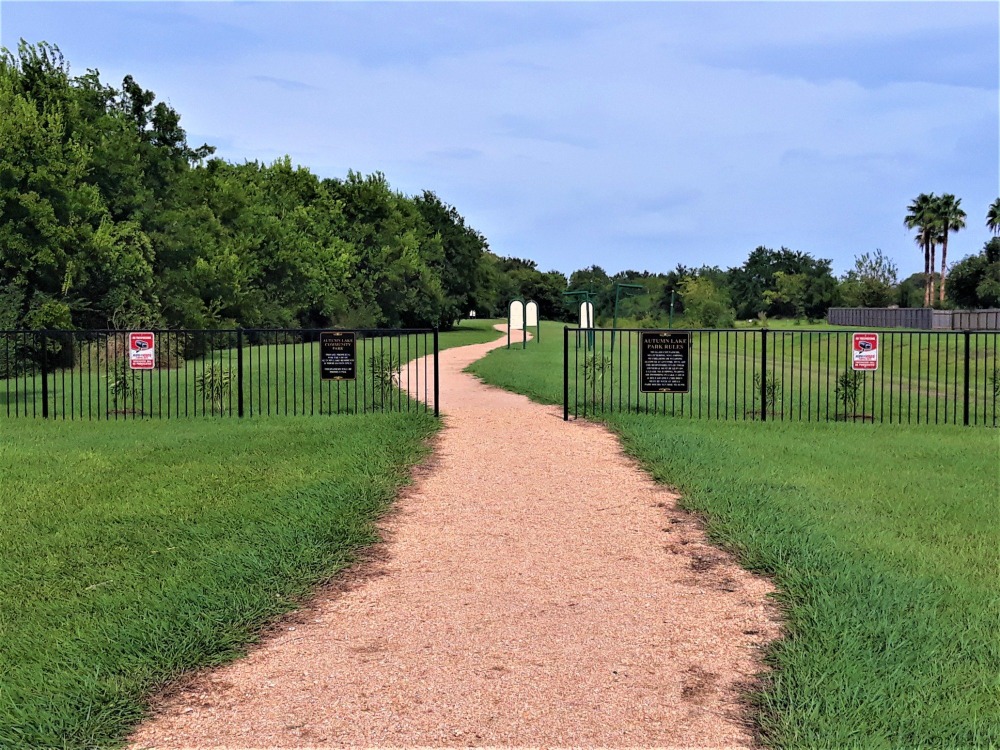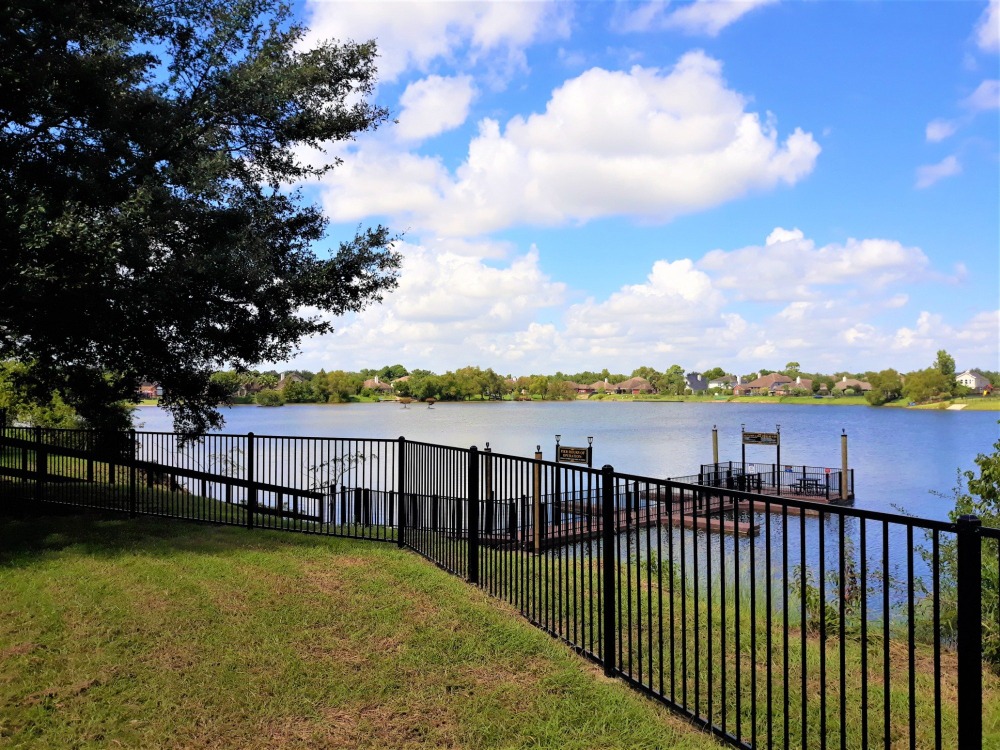 Estradas Garden Center :
$4,016.08 - Deliver - plant - mulch & steak 7 large 45 gallon Crape Myrtles trees as well as 5 medium Mimosa trees. Deliver - plant and mulch 28 dwarf oleanders.
$1,948.50 - Install a watering system with bubblers to all 7 Crape Myrtles left of the pool area reaching 400 ft as well running to the lake for trees planted right and left of the pier stairwell.
TOTAL PAID TO ESTRADAS GARDEN CENTER = $5,964.58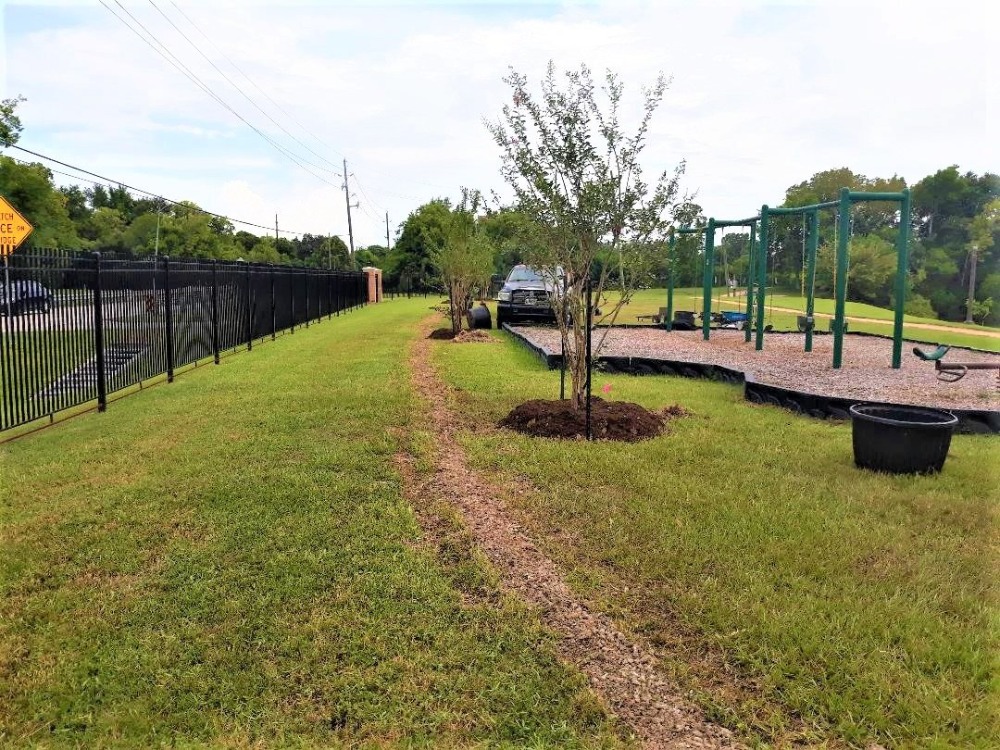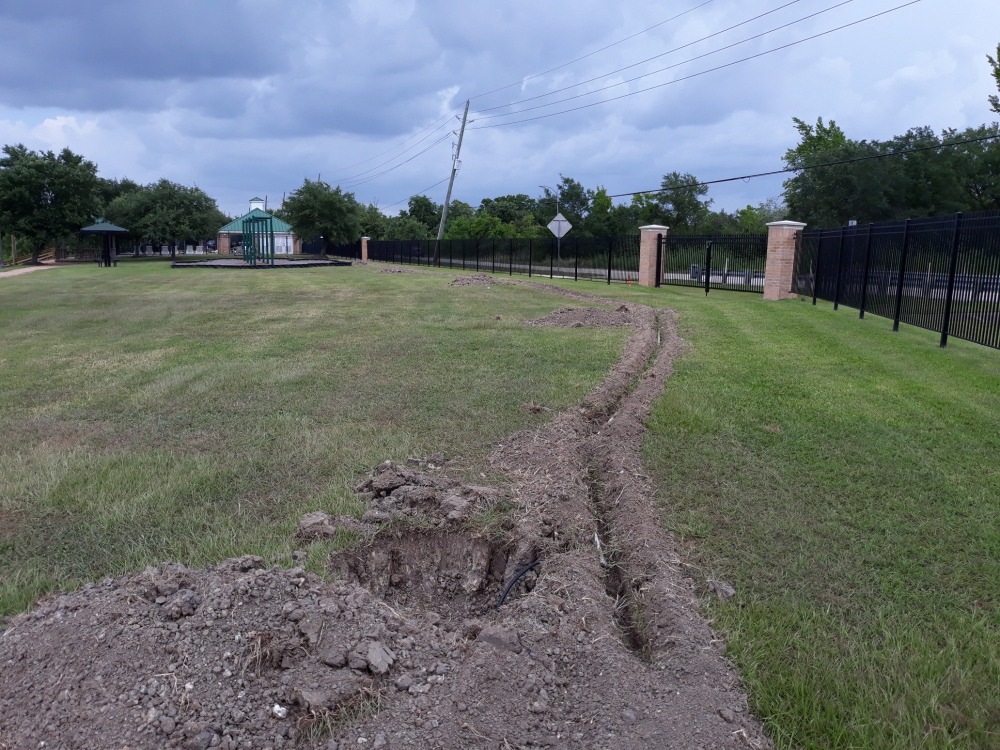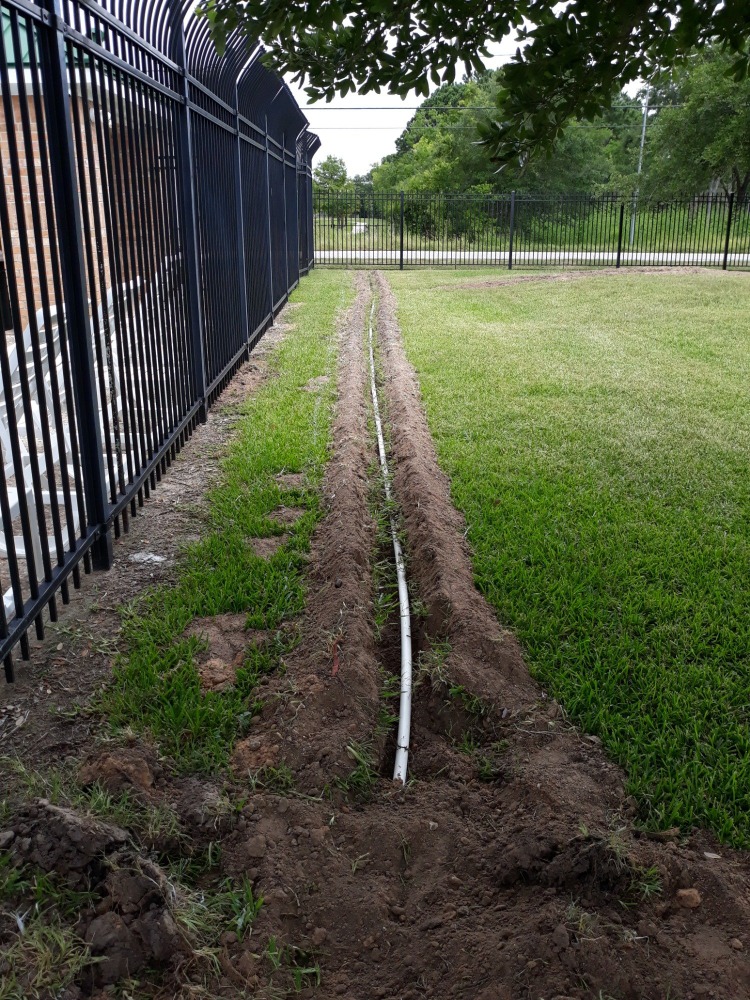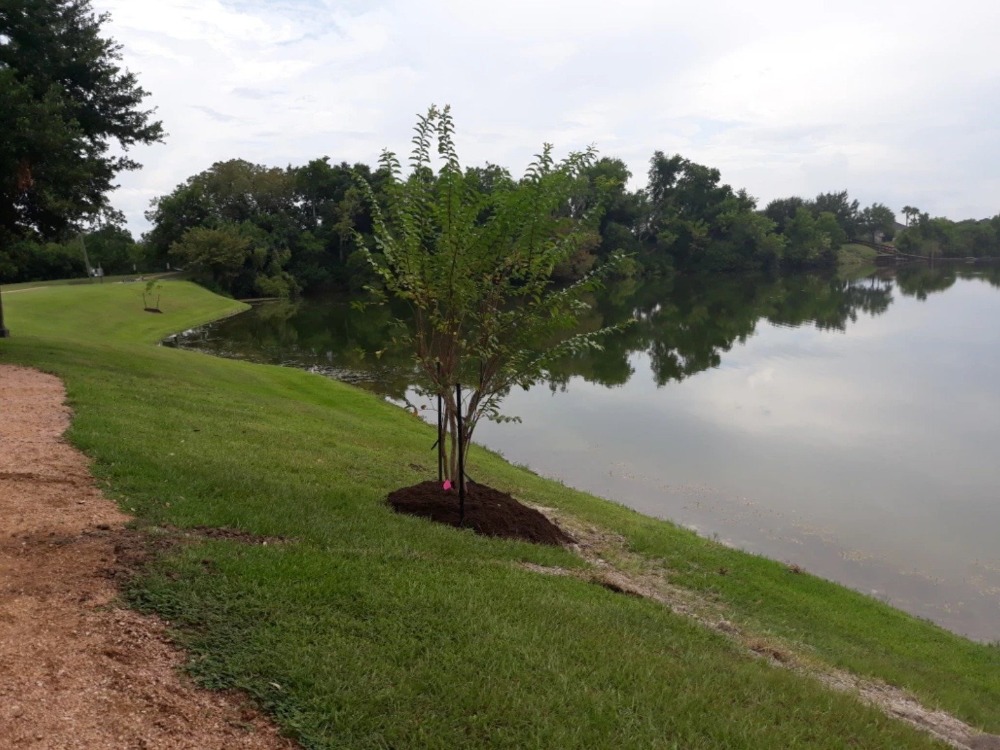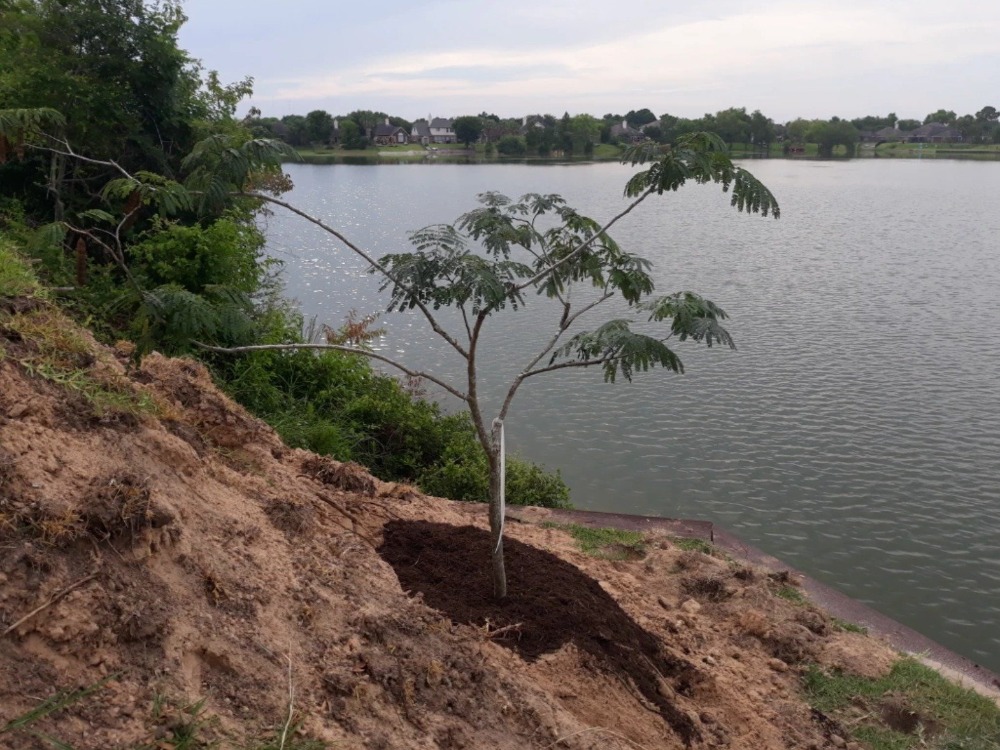 Gates in Motion Pool Gate Security Electronic Entry systems :
$3,792.71 - Installed a Security Electronic Entry system that requires a key fob for each resident to enter the pool gate into the pool area so we can monitor who has been in the pool area if we have theft, damages and trespassing as this system allows us to see who entered the area. If minors are in the pool area alone our system will allow us to identify who let them in without a parent present. Same can apply to non residents using stolen or barrowed fobs as we can deactivate each fob.
TOTAL PAID TO GATES IN MOTION =  $3,792.71  
Nielsen Painting :
$1,100 - Sealed and coated the slippery cement pool deck area where the tables are placed out as well as both bathroom cement floors. Note : Where area puddles coating may not hold 100%. We felt for safety reasons we needed to at least coat the slippery cement areas.
TOTAL PAID TO NIELDEN PAINTING = $1,100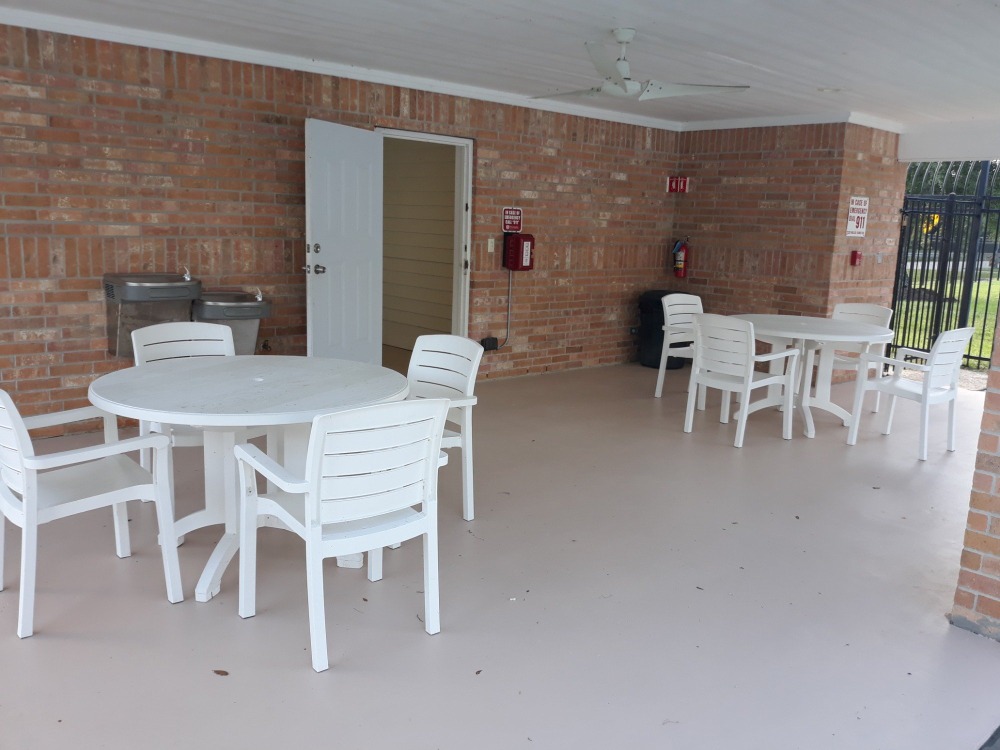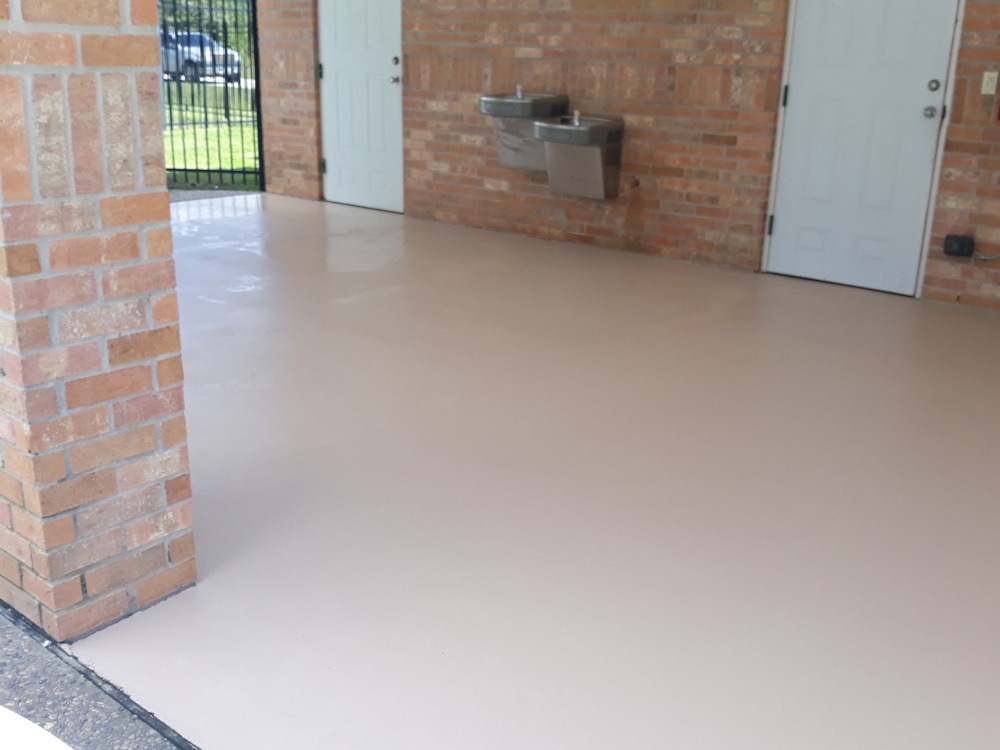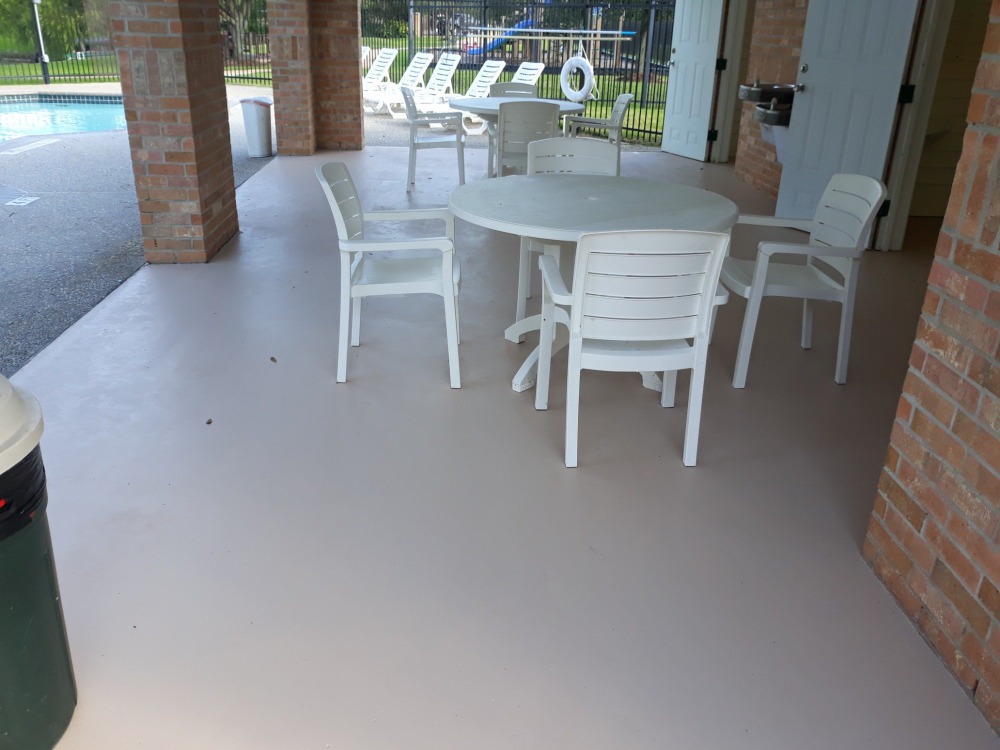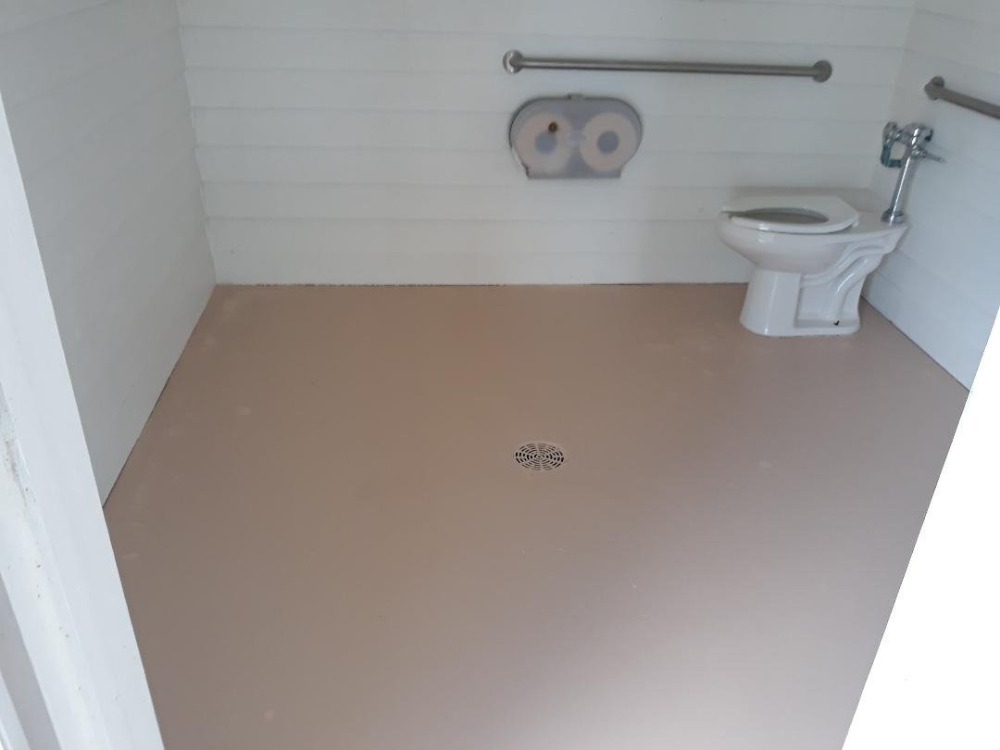 KIKI LANDSCAPING :
$2,656.80 - Crushed Granite to fill areas needed in park and parking lot area and around small pier stairwell.
$4,428 - Crushed Granite to fill flood zone area at Fair Oaks entrance to back of park as well as areas needed along trail.  
$1,134 - Tree trimming along trail.
$909 - Tree trimming at community entrances.
$1749 - Landscaping upgrade - Cutting back high grass along back of lake so we could build safety fence and filling holes with dirt as well as tree trimming. 
TOTAL ADDITIOAL LANDSCAPE UPGRADES BY KIKI LANDSCAPING = $10,876.68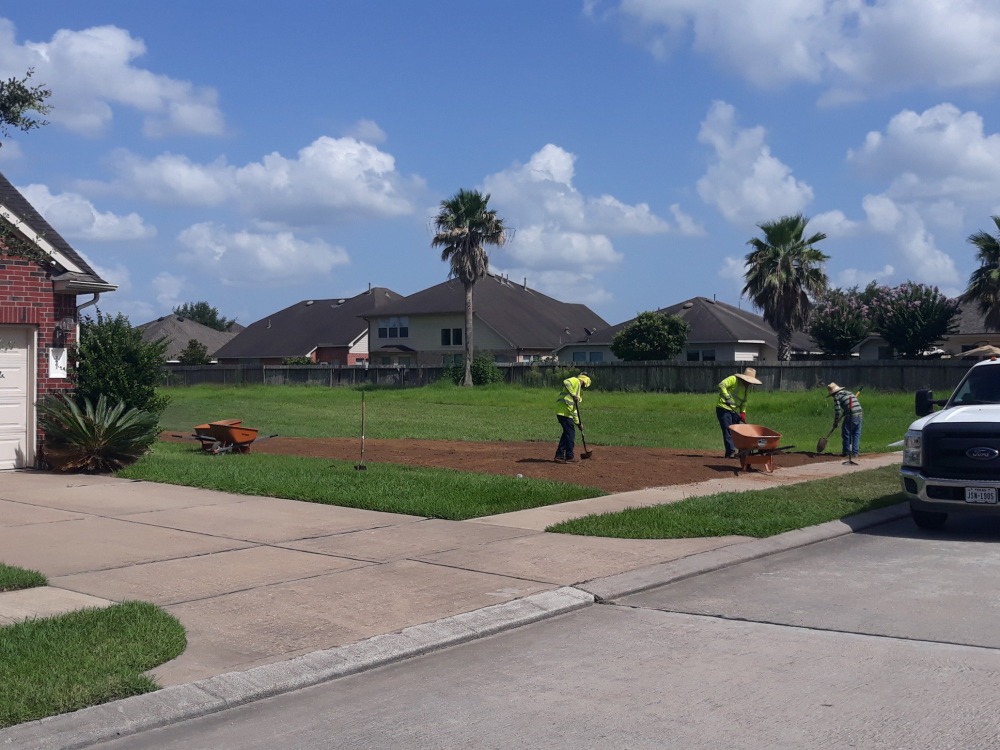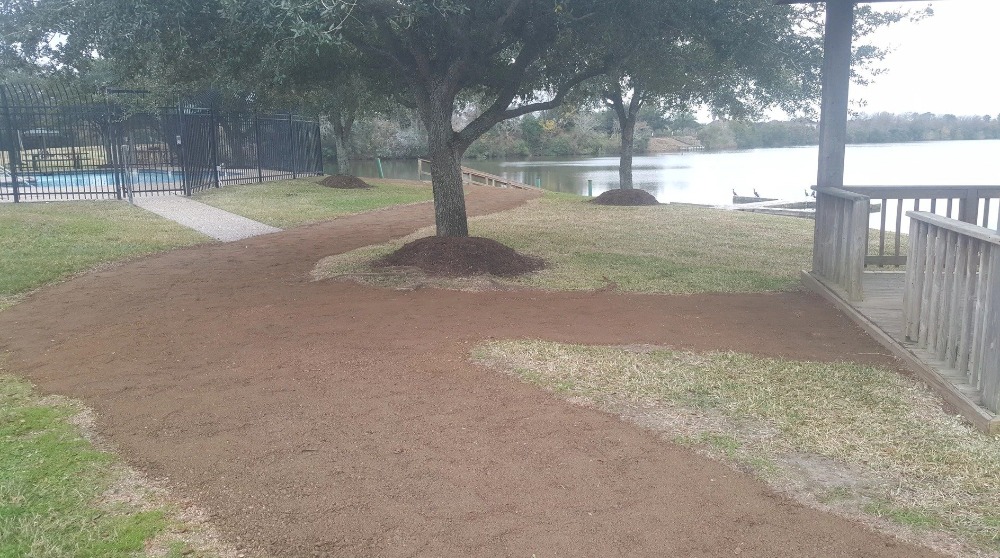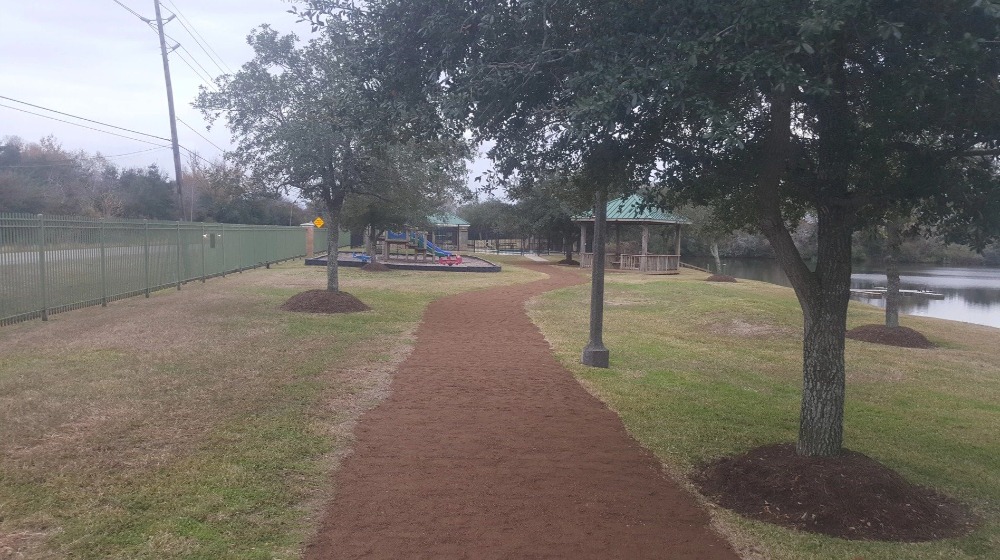 Electrical Upgrades :
$4,597.38 + $2,759.30 + $401.41 - Two new fishing light poles 20 feet tall looking over new pier set on timers for 10pm turn off and 6:30 pm turn on times. Also added Victorian lighting (HOA bought light heads) these lights are running from gravel lot to just before the trail turns right to back of lake. Light repair and replacement on lights looking over pool as well light bulbs added in all new Victorian heads on trail not included with fixtures.   
$2,435.62 - New Breaker Box at gravel entrance.

TOTAL ELECTRICAL UPGRADES = $10,193.71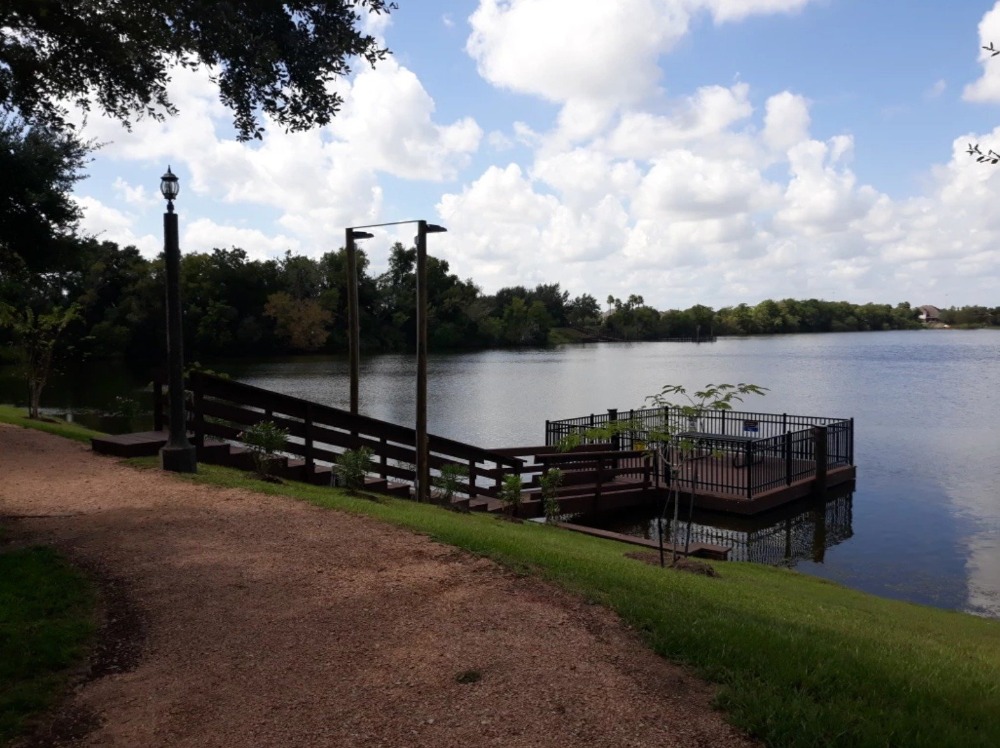 LESLIES POOLS SEVICE DEPT & pool plumbing :
$949.30 add a blue light and activate the pool lighting. 
$653.43 Plumbing for 2 spouts on wall left open to flood pool area also put a ball valve inside the closet to fill pool also left open to flood pool area.
$528 + $125 Toilets broken.
TOTAL POOL SERVICING OVER AND ABOVE CONTRACT MAINTANANCE : $2,255.73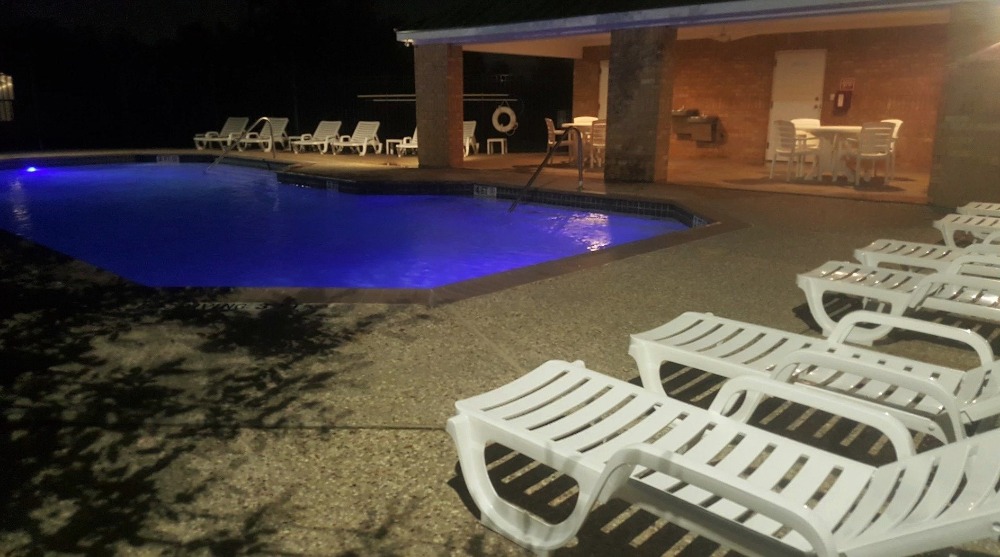 POOL FURNITURE :
$2,190.83 - 12 commercial grade lounge chairs - 2 tables - 8 sitting chairs for tables - 8 side tables for lounge chairs - The board assembled it.
TOTAL PAID FOR POOL FURNITURE: $2,190.83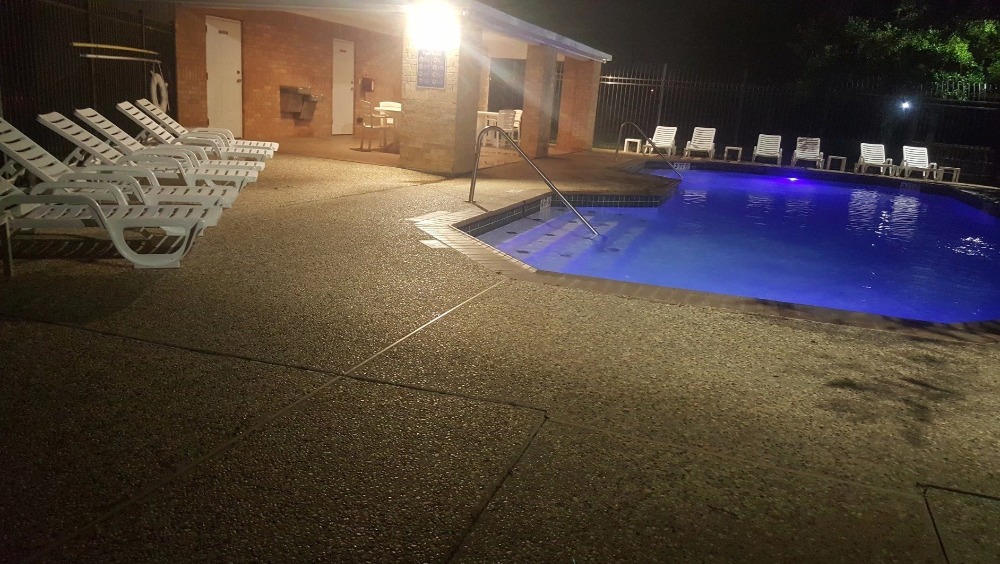 INSPECTION FOR PARK :
$525 Safety inspection for entire park area. 
My parking signs .com + Signarama Pearland :

$724.86 - Signarama Pearland : They made us month and day cubes to set / date our community meeting signs as well they made the slots on the front and back of each sign so we can slide in the dates.
$7,1479.67 - We purchased lots of signs to promote that our community is a private park and private pool as well we built community meeting signs at each entrance, please drive slowly we love our children signs throughout the community, 3 2 ft x 8 ft very large signs stating Autumn Lake Private Residential Community at Wooten Entrance and 2 more along the outer fence of Miller Ranch Rd. We also added large signs over the long pier overhead printed front and back and 3 more large signs at the pool and 2 large signs at both park entrances stating our rules, hours etc... All these signs are commercial grade aluminum and high reflective as required by parks and recreations. We also added several Red 3d no trespassing signs found at the pool, each entrance, gravel parking area and on each pier, we added catch and releases signs on the piers and no swimming signs as well. The cost shown is just the cost of the signs shipped to us.
TOTAL SPENT ON SIGNAGE = $7,874.53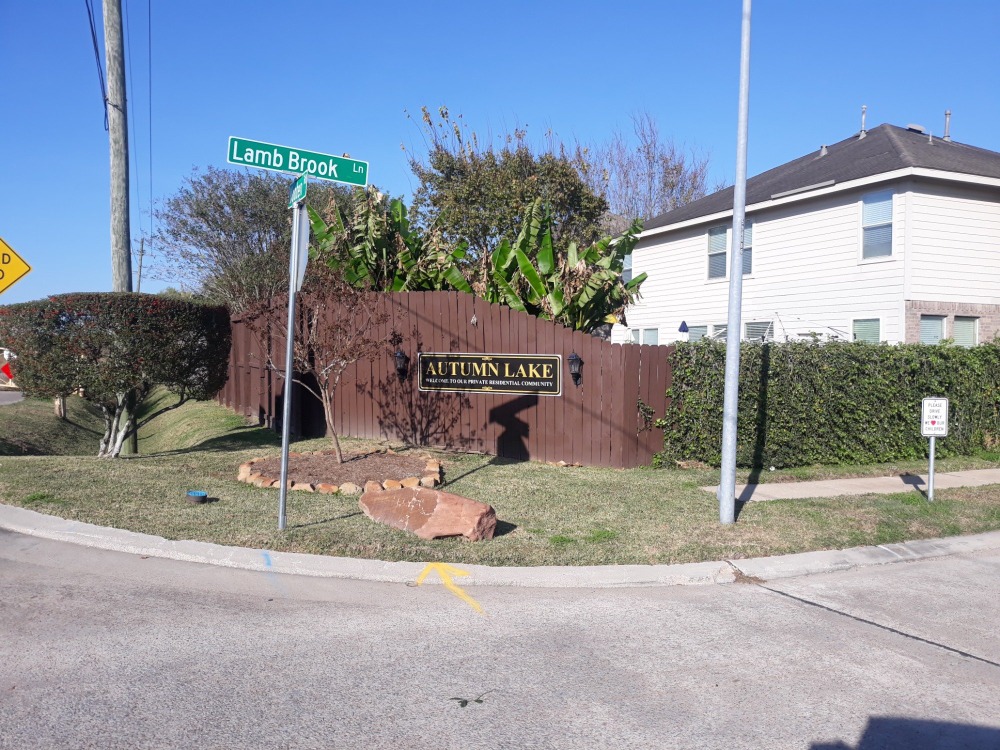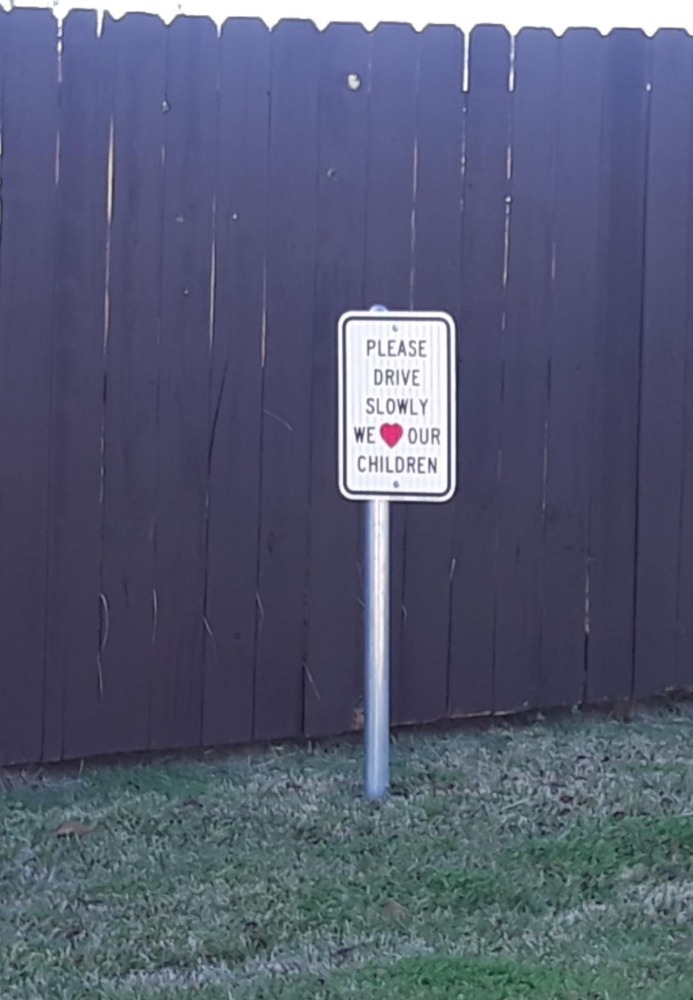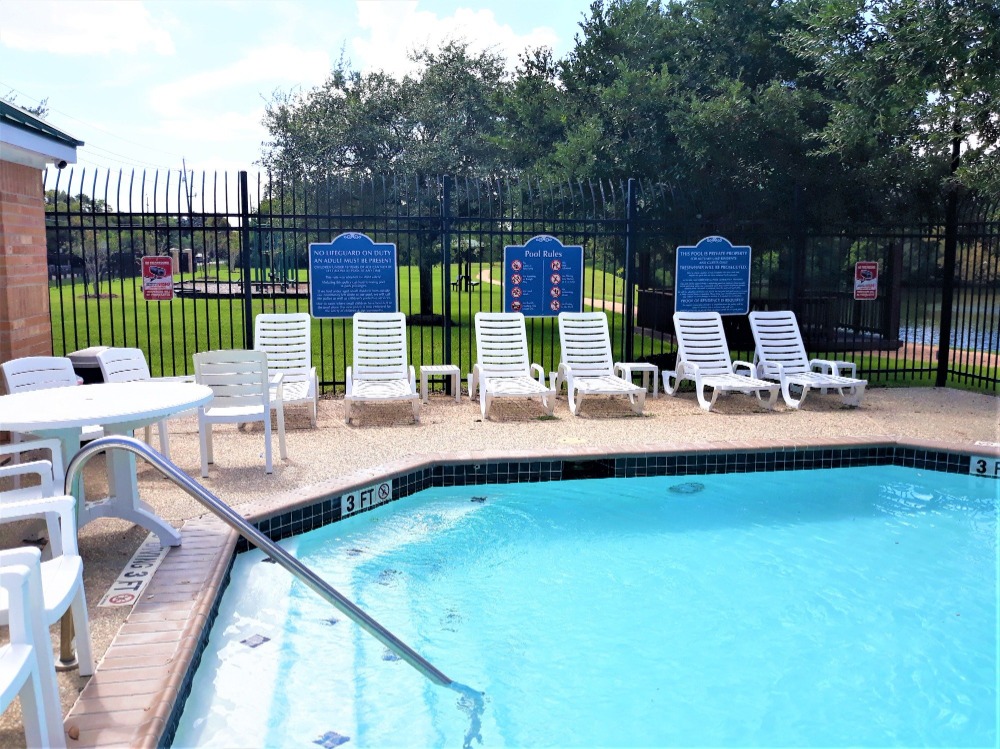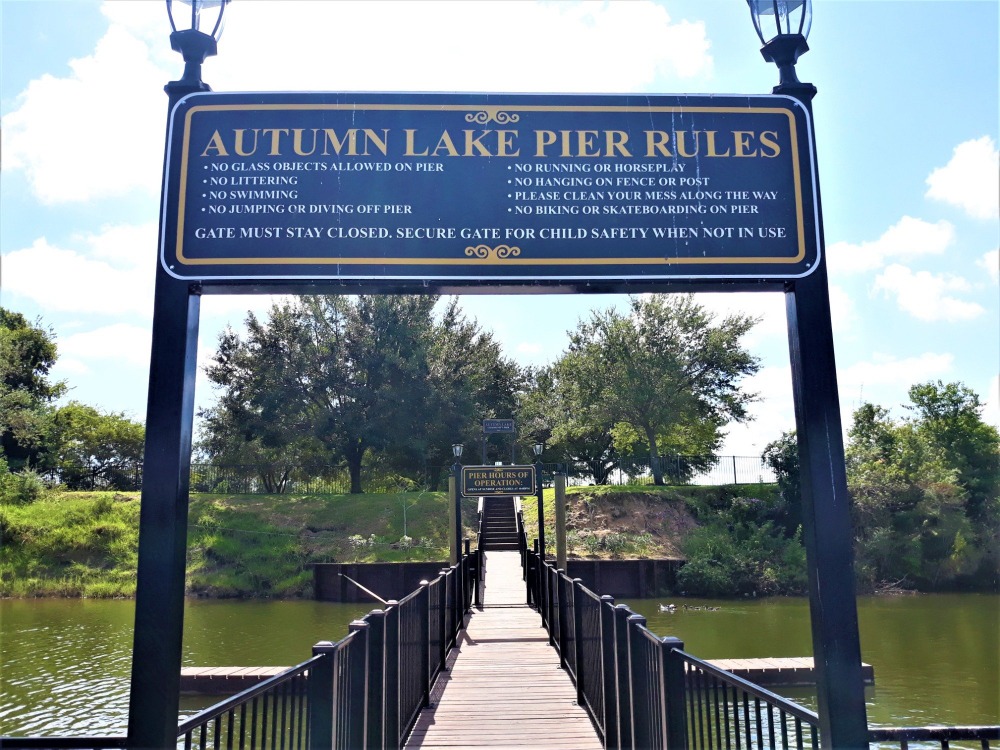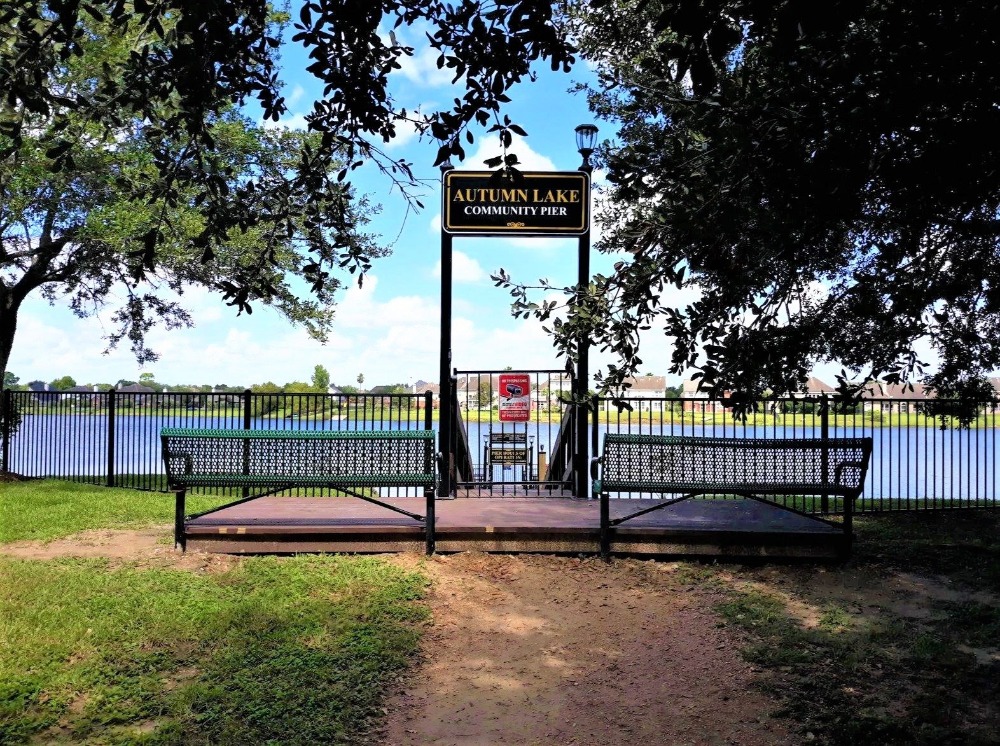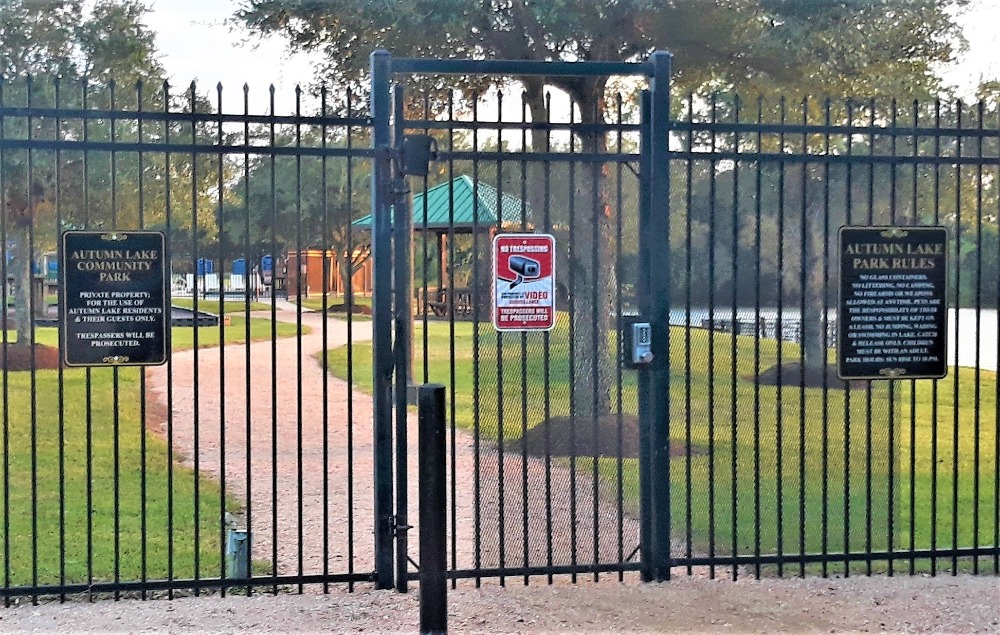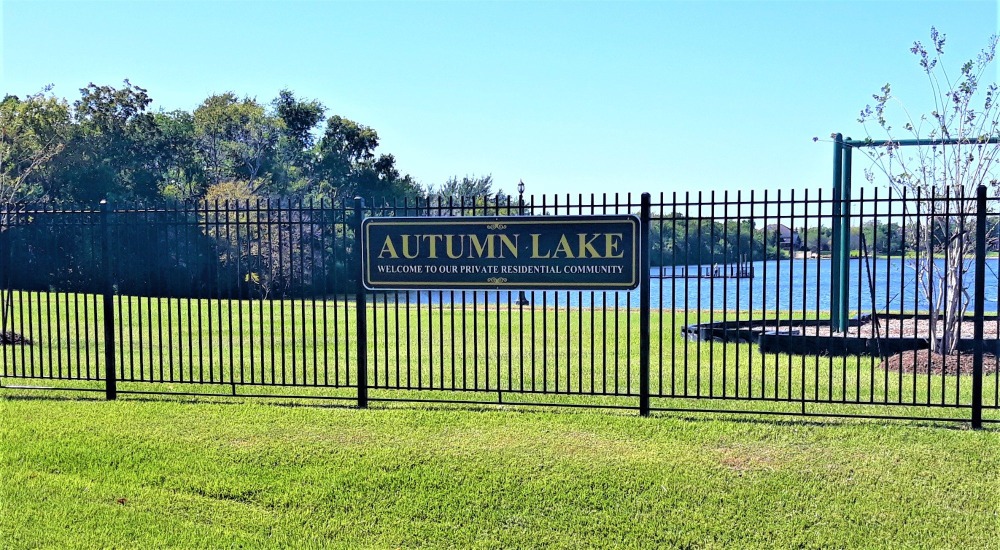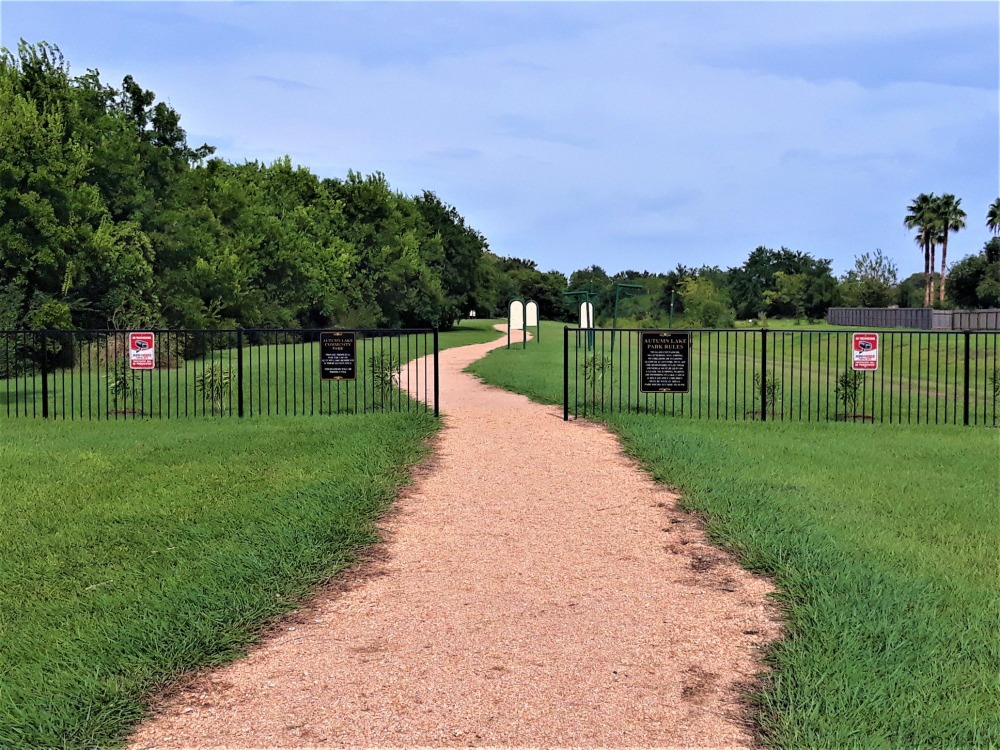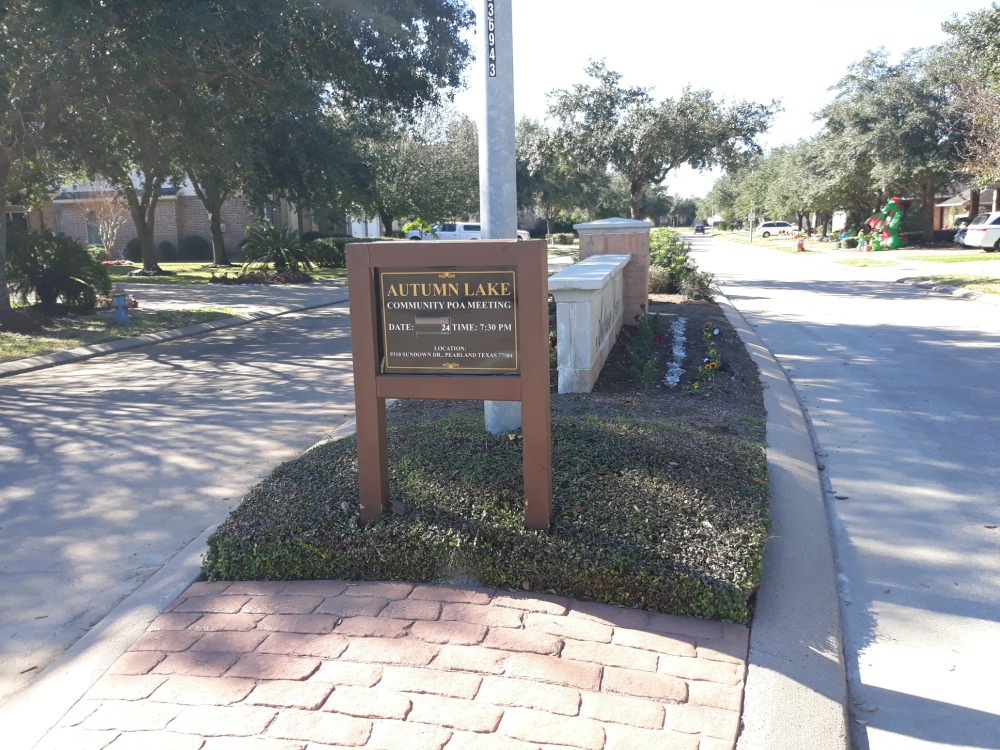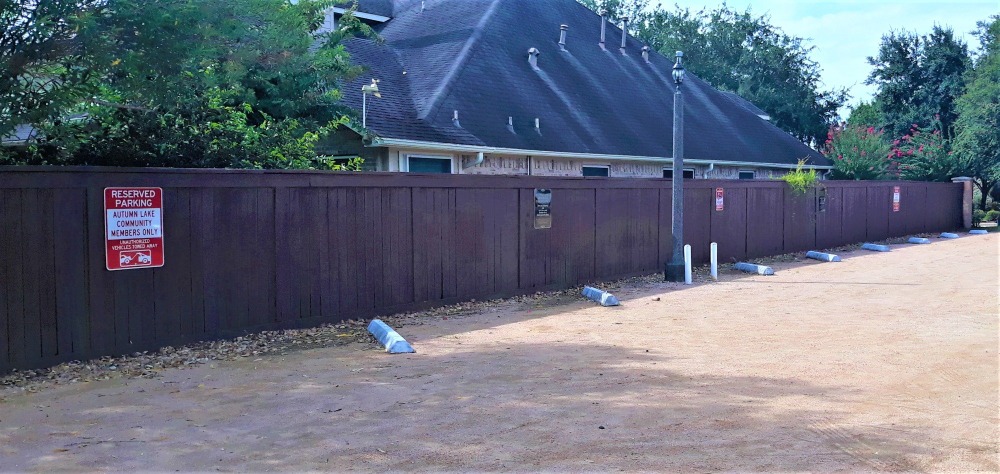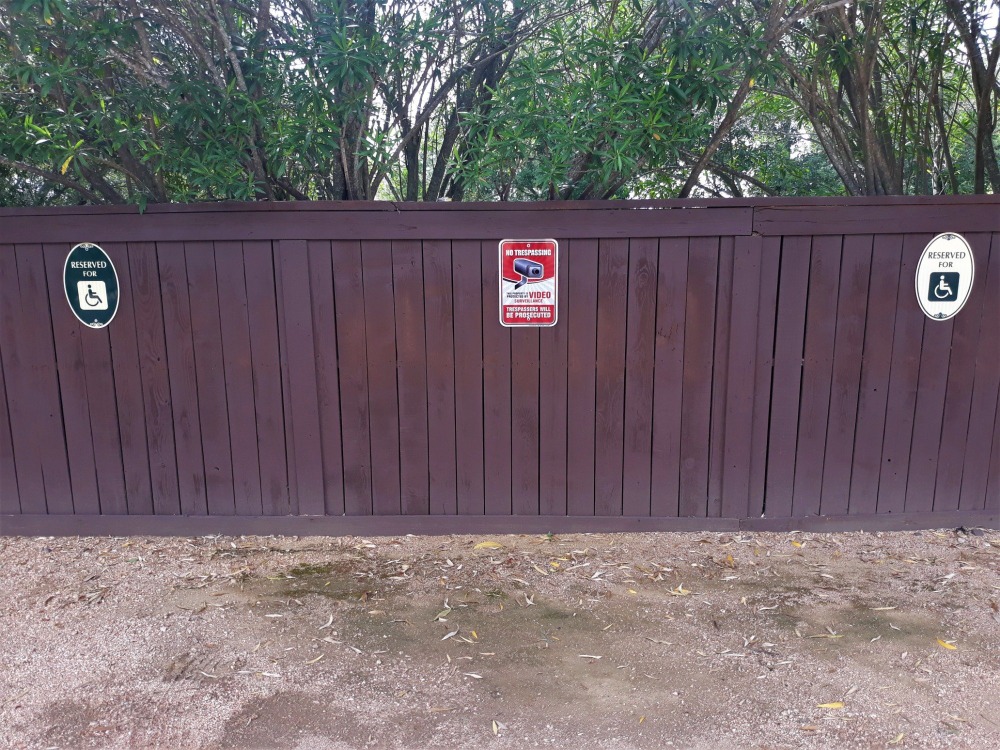 MISC PURCHASES FOR :
Staining fences, gazebos, jungle gym, metal fence at Miller Ranch Rd, all the solar lights for long pier and light heads on trail, paint brushes, gloves, nails, screws, tools needed, deck over coating for piers decks, bleach and gas to pressure wash which was all free service, bird spikes, glue, solar torches, etc, ... all itemized on the vender report found in paid invoices in your community website: Purchases are from Walmart, Amazon, Ebay, Tool companies, Home Depot and more...
TOTAL FOR STAINS - PAINTS - ETC :    
$1,758.81 - For Pier upgraded deck over deck coatings 5 x 5 gallon buckets used for both stairwells and pier decks as well as decks of both gazebos and jungle gym, Normal wood stain x 5 x 5 gallon buckets to stain pier and stairwell rails as well as jungle gym and both gazebos and some fence touchup. Also includes sprayer rental and paint to paint all the metal structures Miller RANCH RD fence black. Brushes, gloves and wood replaced on long pier rot-boards and jungle gym.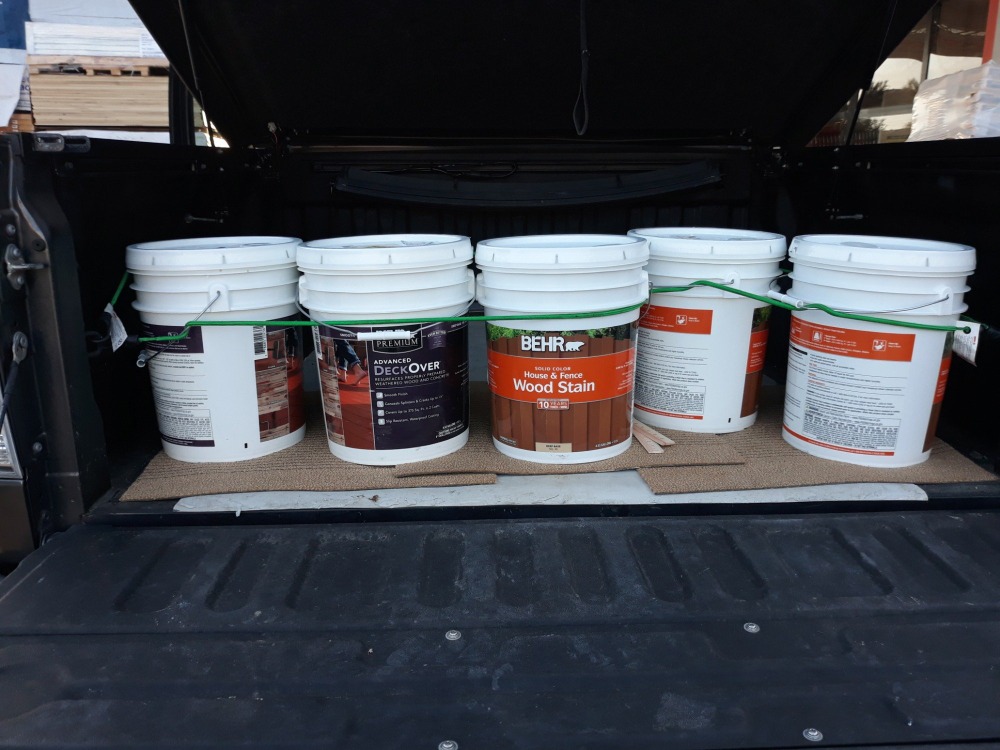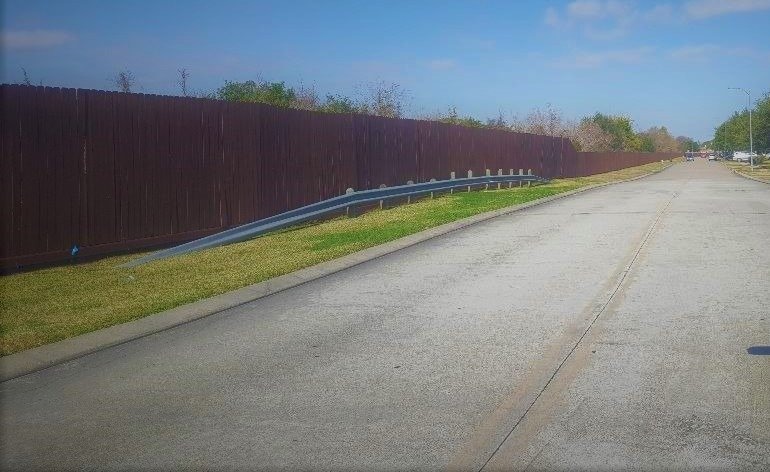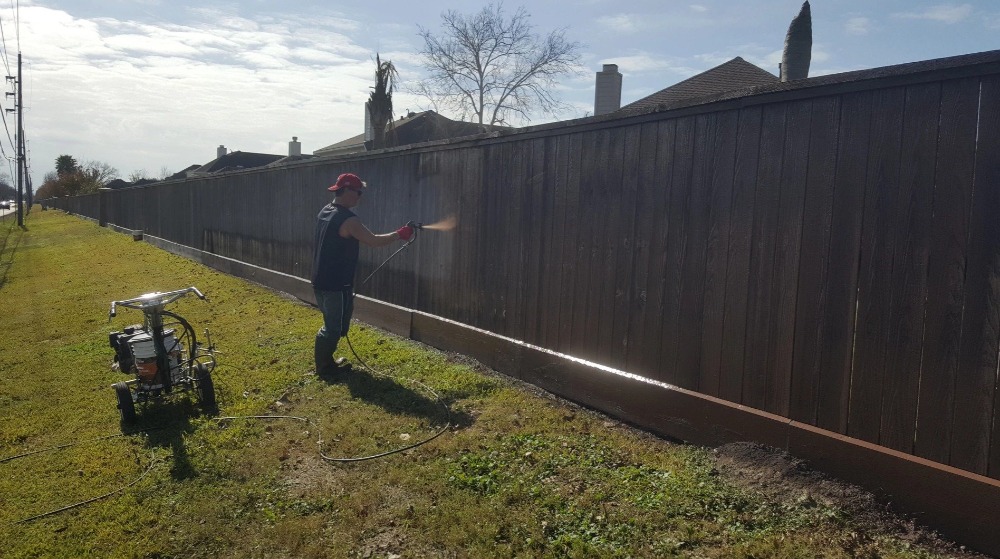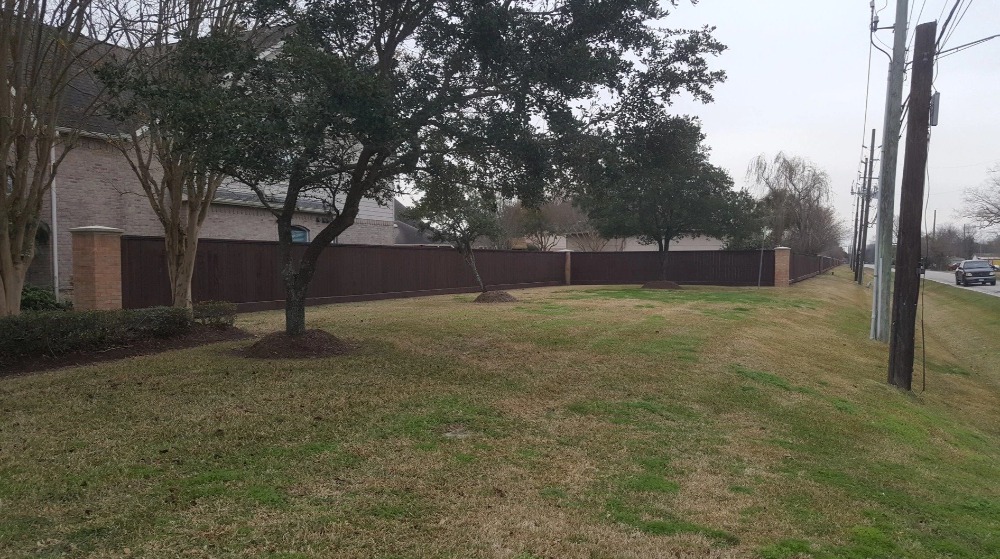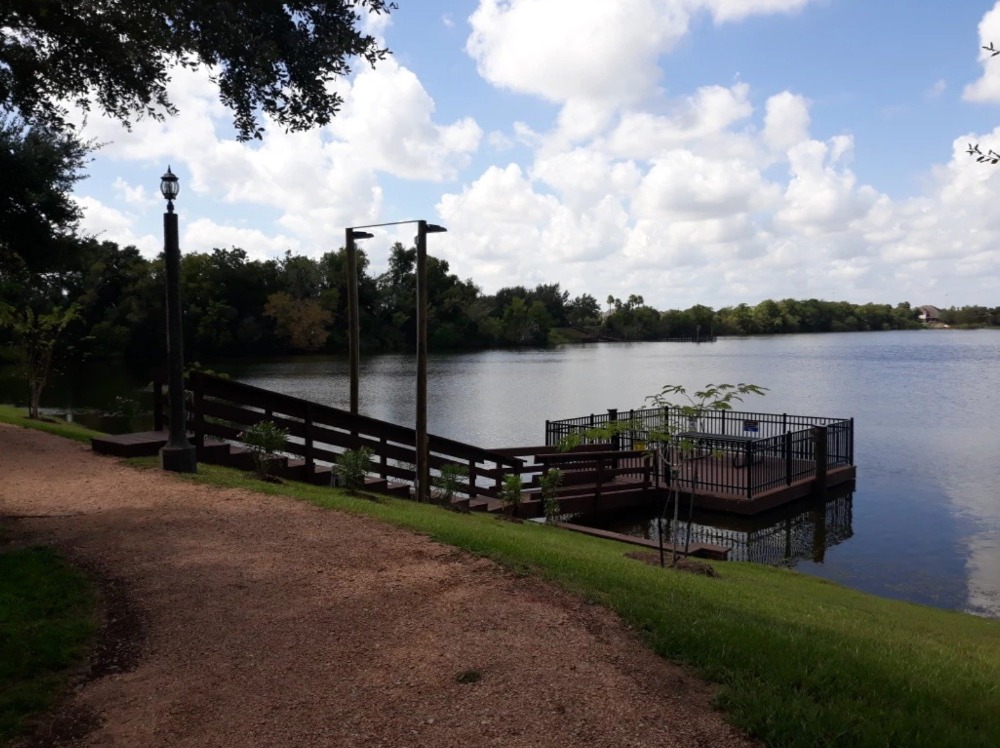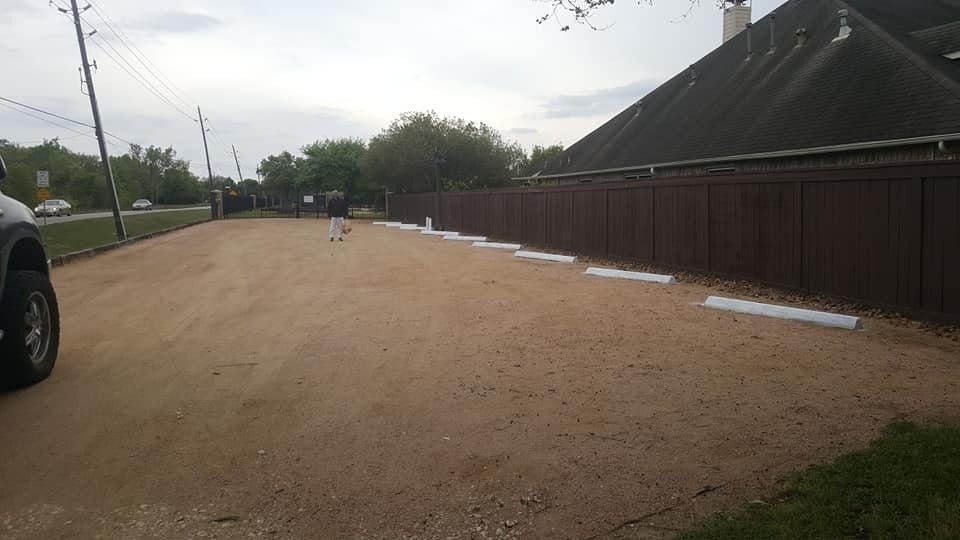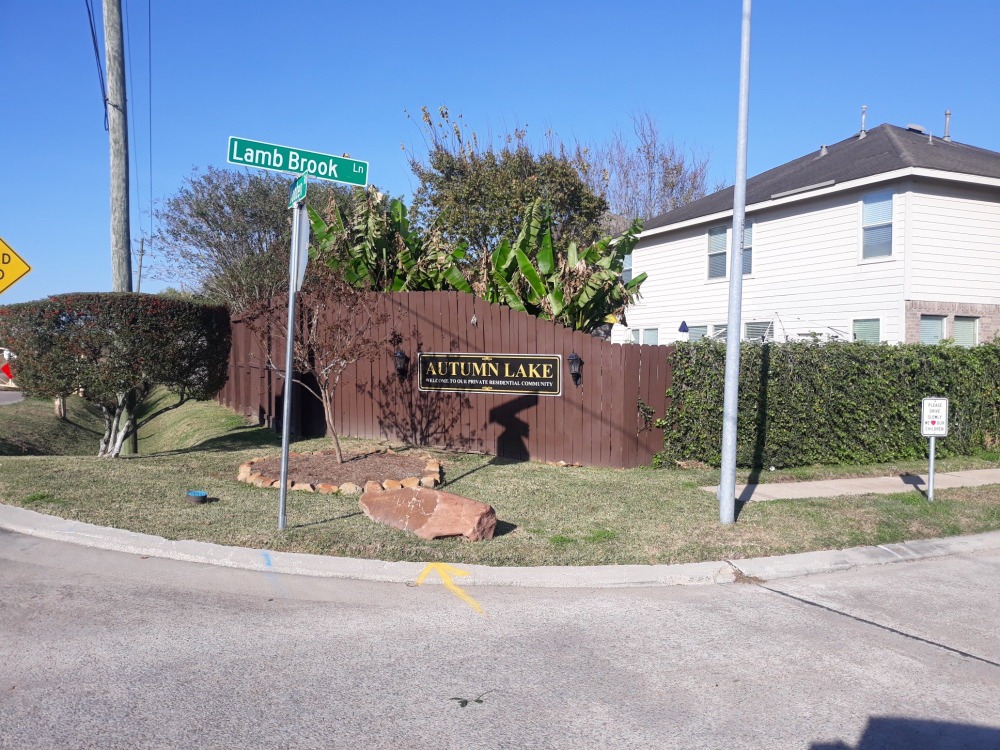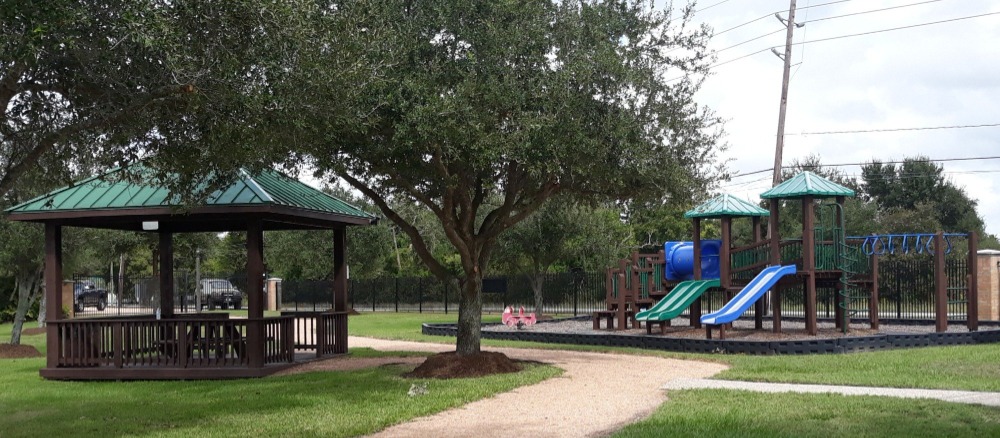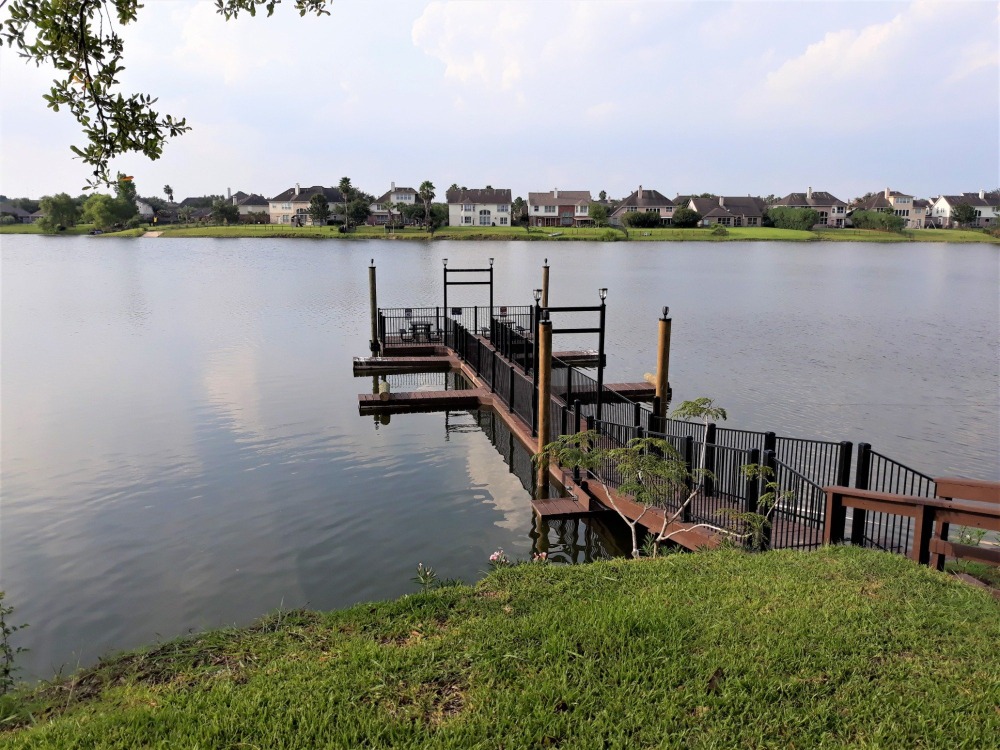 TOTAL SPENT ON LIGHT FIXTURES PURCHASED BY BOARD MEMBERS: $531.70



YEAR 2019 TOTAL AMOUNT SPENT TO MAINTAIN, REPAIR & ADD NEW STUCTURES = $124,635.03

To review all invoices for projects and repairs for 2019 click on the link below:

https://www.autumnlakeofpearland.com/p/2019-invoices