This is a chart of the "venomous" snakes in Texas. Venomous means that they (usually) release toxin into their victims. The amount of toxin is believed to be the option of the snake based on several factors, including the seriousness of the threat.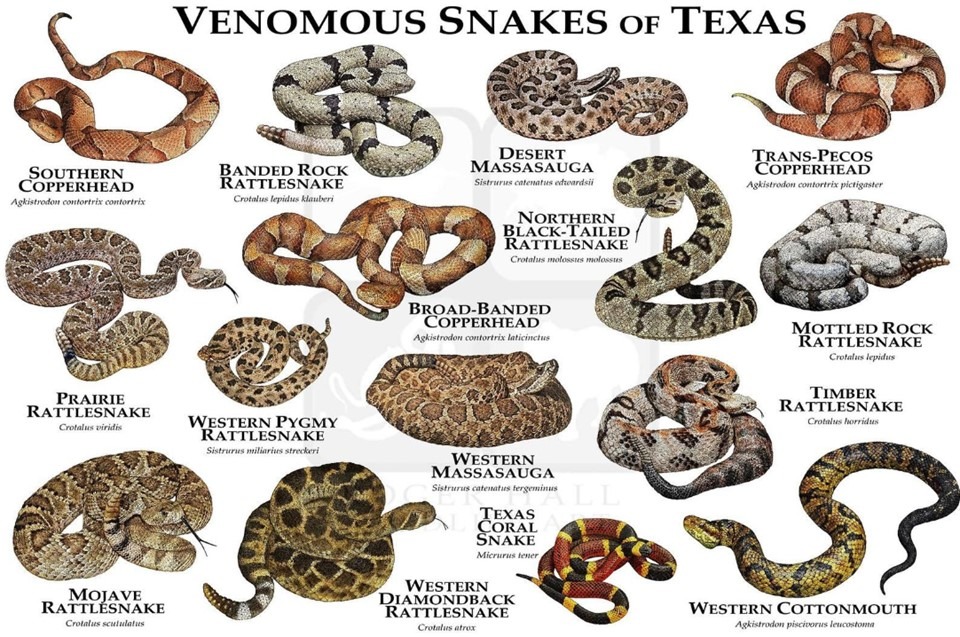 "Poisonous" animals release toxin into the digestive system of the consumer.
Colorful snakes are often venomous. Bright colors are a warning in nature that they are not to be eaten. In Texas, this is the coral snake. It is the most venomous snake in America.
Most rattling snakes are venomous. In my experience, rattlers are very shy and will give plenty of auditory warning before an attack.
All venomous snakes in Texas have "pits" - a hole between each and nostril - except for the coral.


All venomous snakes in Texas have a noticeable jaw or triangular head, except for the coral.